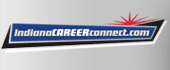 Job Information
Dexter Axle

HSE Specialist

in

Albion

,

Indiana
Dexter, the premier supplier and manufacturer of axles, doors, venting products and related components in the utility trailer, boat trailer, recreational vehicle, heavy duty and manufactured housing markets, has an opportunity for an HSE Specialist at our multi-plant manufacturing facility located in Albion, Indiana.
Dexter has been a leading manufacturer of trailer axles, brakes and actuation, along with entrance door and venting products for over 50 years serving the utility trailer, recreational vehicle, heavy duty, manufactured housing, agricultural, marine, and specialty markets. Dexter is headquartered in Elkhart, Indiana employing over 2,800 people and operating 18 manufacturing facilities in the U.S. and Canada (Indiana, Georgia, Oklahoma, California, Tennessee, Texas, Florida, Utah, Ontario, and Alberta). Dexter has achieved its many years of success through a commitment to the principles of superior quality, continuous improvement, and unparalleled customer service. Dexter is a wholly owned subsidiary of DexKo Global, Inc.
For more information about our company, access Dexter's web site at www.dexteraxle.com.
Dexter offers a competitive salary and comprehensive benefits. Dexter's benefits package includes Health, Dental, Vision, Life, STD, LTD, FSA, HSA, and 401(k) Plan with company contributions.
Essential Duties and Responsibilities
Assisting with compliance with regulatory agencies (OSHA, EPA, DOT, Hazardous Waste)

Assisting with implementation and administration of programs to maintain compliance

Providing support for employee accident and injury investigations at site

Assisting with safety and compliance training of current employees and onboarding of new employees

Assisting with training coordination for crane, elevated platform, forklift, lock-out/tag-out training in addition to other life safety critical training

Supporting environmental health and safety issues at site

Identifying weaknesses in current environmental health and safety program or employee awareness/knowledge

Supporting plans to implement programs to address weaknesses

Assisting with audits to assess compliance to regulations and implement corrective action

Assuring preventative measures are implemented to avoid recurrence

Supporting industrial hygiene and ergonomic improvement activities conducted at site

Communicating inherent safety or environmental risk and appropriate corrective action

Other duties as assigned
Technical Skill Requirements:
BS degree in environmental health & safety occupational health or equivalent relevant professional experience preferred and at least one (1) year of experience

Outstanding ability to conduct statistical analyses, primarily utilizing Excel

Outstanding ability to conduct investigations and utilize judgment to determine root causes of accidents and identify safety and health hazards

Excellent organizational skills

Excellent attention to detail in order to assure compliance to all local, state and federal regulations

Excellent interpersonal skills in which to effectively develop professional relationships with employees to gain support for the environmental health and safety program
Performance Skill Requirements:
Analysis: Able to gather relevant data using appropriate methodologies and analyze that data in such a manner that valid conclusions and inferences can be drawn that assist in making important business decisions.

Policy & Procedures: Able to act in accordance with established guidelines; communicates and enforces organizational policies and procedures; understands and conforms to written rules or practices.

Problem Solving: Able to apply systems-level thinking to generate solutions; focuses on process rather than isolated events; obtains multiple assessments of a situation and identifies trouble spots; evaluates alternative solutions.

Influence/Persuasion: Able to convince others in both positive or negative circumstances; uses tact when expressing ideas or opinions; presents new ideas to authority figures; responds to objections successfully.

Attention to Detail: Able to follow detailed procedures and ensures accuracy in documentation and data; carefully monitors processes; concentrates on details and organizes and maintains a system of records.

Integrity: Able to be tactful, maintain confidentiality, and foster an ethical work environment; discourages inappropriate behavior by coworkers and escalates issues; gives proper credit to others; handles all situations honestly.
Other Key Competencies:
Communication: Able to clearly present information through the spoken or written word; listens well

Team Work: Able to share credit with coworkers; displays enthusiasm and promote a friendly work environment; works closely with other departments, as necessary; supports group decisions; displays team spirit.
ID: 2020-3463
External Company Name: Dexter Axle
Street: Plant 13 - Dexter Axle