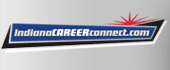 Job Information
Belcan

Maintenance Supervisor

in

Anderson

,

Indiana
Maintenance Supervisor
Job Number: 307721
Category: Manufacturing
Description: A Maintenance Supervisor job is available with a manufacturing client in Anderson, IN. This person will be responsible for supervising, leading and coordinating the Maintenance group to ensure a constant ready state for all plant equipment (machining, heat treat, hard turning and assembly), facilities and grounds.
Essential Duties and Responsibilities:
Balances safety, productivity, quality, cost, delivery and associate relations to meet company
objectives and continuously improve in all areas.
Leads and oversees all maintenance activities under the principles of Total Productive Maintenance.
Responsible for maintenance activities in a 24 hour (3 shift) mass production environment.
Ensures adequate scheduling for maintenance coverage during production time, preventative
maintenance, training, and other projects/activities.
Coordinates work with internal departments, outside vendors, and contractors.
Establishes and maintains a culture of continuous improvement, and supports the execution of
projects designed to reduce process variability, improve quality, and reduce waste and unnecessary
product costs.
Maintains a safe and organized working environment, insuring full compliance with local, state and
federal (EPA and OSHA) regulations, initiating safety improvements, and ensuring that all associates
are trained in the proper and safe use of equipment.
Develops and implements departmental goals, action plans and objectives.
Supervises, trains and develops staff.
Skills and Experience:
Bachelor"s degree in engineering or related field preferred, or equivalent combination of education
and experience.
3+ years of previous supervisory experience in maintenance or engineering, preferably in a
manufacturing or industrial facility.
Working knowledge of all or some of the following processes is highly preferred: Hard turning and
milling, automation/robotics, work cell assembly, heat treat, CNC/PLC programming, facilities
maintenance.
If you are interested in this Maintenance Supervisor job in Anderson, IN please apply via the 'apply now' link provided.
Belcan is a global supplier of engineering, technical recruiting, and IT services to customers in the aerospace, industrial, and government sectors. Belcan engineers better outcomes through adaptive and integrated services-from jet engines, airframe, and avionics to heavy vehicles, chemical processing, and cybersecurity. Belcan takes a partnering approach to provide customer-driven solutions that are flexible, scalable, and cost-effective. Our unique capabilities have led to continuous growth and success for nearly 60 years. We are a team-driven Equal Opportunity Employer committed to workforce diversity.
Location: Anderson , IN
Minimum Experience (yrs):
Required Education: Bachelor (BA, BS...)
Benefits:
Return to search results (processjobsearch.asp?currentpage=31&city=&location=&jobtype=&empstatus=&directjonum=&country=&k1=&k2=&k3=&k4=&k5=&k6=&k7=&k8=&salarymin=&conum=) Email this job to a friend (emailjobs.asp?jo_num=307721)
If you have previously registered with us, pleaseLog in (memberlogin.asp) to apply for this position.
*Logged in members may also add jobs to their job cart