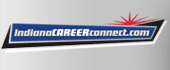 Job Information
Alight

Consultant / Sr. Consultant, Value Engineering COE

in

AP

,

Indiana
JOB SUMMARY:
Alight's Value Engineering (VE) practice helps customer to transform their organizations by aligning solutions and business outcomes to strategic objectives, building business cases, developing roadmaps and help customer to realize value of their investment in Alight Solutions.
As part of the global VE team, the VE COE enables and empowers the global Value Engineers and Business Development team with company insights and analysis, business cases, benchmarking reports and help automate / scale value-based assets and tools.
The VE COE role combines the competencies of strategic research, business research, financial analysis, industry research, project economics and business process insights. VE Consultants and Senior Consultants work with client teams located across the globe.
JOB RESPONSIBILITIES
Drive comprehensive outside-in analysis on prospective clients to create value propositions

Analyze target customers' operations, financial, business objective and key strategic priorities

Conduct thorough research to understand key challenges, trends and latest developments in the industry

Develop compelling business case with project economics capturing NPV, IRR, payback period and TCO

Carry out performance benchmarking assessment for prospects to figure out process gaps

Drive continuous improvement in all deliverables including approach, content, analysis and presentation

Support business case development related to implementation of future solutions

Establish good working relationships and collaborate with colleagues across Alight to provide high quality VE assets and models to drive value selling

Collaborates with aligned client advisory team, client executive, and client delivery leader to ensure mutual understanding of opportunity

Build new models, methods, procedures and practices to enable various stakeholders with value based selling

Stay abreast with latest trends and challenges in different industries

Build thought leadership content in focus areas of business

Support ad hoc research requirements (go-to market strategy, industry insights, etc.) and broader organizational initiatives
SKILLS & ABILITIES
Adept at synthesizing information to generate insights

Basic understanding of financial analysis and statements including P&L and balance sheet

Strong communication skills and ability to interact/work within own and other teams

Ability to think critically and develop creative approaches for each unique research or consulting study

Proven analytical, evaluative, and problem-solving abilities

Stay abreast of and adapt to rapidly changing technology

Excellent business writing and a passion for producing high quality executive presentations

Proficiency in Microsoft Office products. Knowledge of VBA/Macro coding is beneficial

Strong business acumen and ability to understand customer pain points

Ability to work in a highly dynamic environment and have the agility to adapt to changing requirements

Build and maintains strong content knowledge across entire Alight products and services
Experience of working on APQC and SHRM benchmarking would be added advantage
We offer you a competitive total rewards package, continuing education & training, and tremendous potential with a growing worldwide organization.
DISCLAIMER:
Nothing in this job description restricts management's right to assign or reassign duties and responsibilities of this job to other entities; including but not limited to subsidiaries, partners, or purchasers of Alight business units.
.
About Alight
Alight unlocks enterprise growth for the world's most influential companies with future ready human capital and business solutions. We combine industry leading data and insights with unmatched depth and operational expertise to improve the employee experience and optimize cloud-enabled business processes. Our 15,000 colleagues proudly serve thousands of clients and their more than 30 million employees and family members throughout 180 countries. Learn how Alight helps organizations of all sizes, including over 70% of the Fortune 100, achieve next level transformation at alight.com .
Our values are the essence of who we are:
People Matter
We believe in the power of people and know that the best ideas can come from anywhere. We act with respect and accountability, mindful that our actions affect the lives of millions in meaningful ways.
Excellence Every Day
We believe that every day is an opportunity for growth and are energized by going above and beyond what's expected. We are one team, hungry for results, we focus on what matters, and know that for even the most difficult challenges, there is a solution – and we will find it.
Think Forward
We continuously reimagine what the future could be and believe that tomorrow is created by the actions we take today. We learn from one another, champion progress and challenge the status quo.
Act Now
We are brave in spirit, act decisively, learn quickly and get it done.
Be Real
We are forthright and genuine when we speak. People can always trust us to say what we mean and depend on us to do what we say.
Our Colleague Experience
At Alight Solutions, we are reimaging how people and organizations thrive. To deliver on this purpose, we do things differently. From company leaders to our newest colleagues, we all play a role in bringing our values to life. Every colleague shapes how Alight can become better, stronger and brighter – together. With technology as our catalyst and humanity at our core, we advance each day toward a better future in work and life.
We understand the powerful human connections that create success for organizations. We bring an industry leader's expertise and a true partner's commitment to our benefits and administration solutions around health, wealth, HR, finance and consumer experience.
Are you interested in helping us shape the future of work and life for organizations, people and their families? If so, you've come to the right place.
Help us reimagine how people and organizations thrive!
Our story starts with a simple, universal truth: Every business is a people business. We are Alight Solutions. Reimagining how people and organizations thrive.
@AlightSolutions