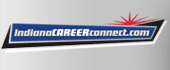 Job Information
Carrington Mortgage Services

REMOTE Bankruptcy Business Process Analyst , I

in

At Home

,

Indiana
Overview
PLEASE APPLY AND WORK FROM HOME ANYWHERE IN THE NATION!
Carrington maintains the necessary infrastructure to ensure stability and maximize value during any market cycle . We are a fully integrated mortgage company supporting our customers by providing a broad range of real estate services encompassing nearly all aspects of single family residential real estate transactions in the United States .
Our Mortgage Servicing platform has continued to grow by focusing resources on excellent execution of our key competencies, including customer service, delinquency management, default management, loan administration, analytics and investor reporting – all while preserving home ownership and providing world-class servicing. We're always building our mortgage business with our customers in mind.
What We Offer:
•Comprehensive healthcare plans for you and your family. Plus matching 401k.• Access to several fitness, restaurant, retail (and more!) discounts through our employee portal .• Customized training programs to help you advance your career .• Employee referral bonuses so you'll get the opportunity to work with friends (and get some extra cash in your pocket!).• Educational Reimbursement.
Come join our amazing team and work from home!
Responsibilities
The Bankruptcy Business Process Analyst l, is responsible for ensuring that the company's bankruptcy policies and procedures are incompliance and up to date and accurate at all times. Monitoring the Bankruptcy processes to identify and recommend on-going improvements. Ensure proper cross functional communication regarding process changes and interrelated projects. Conducts all activities in adherence to all applicable investor timelines and in accordance with the company's policies and procedures, all US state and federal laws and regulations, wherein the company operates.
What you'll do:
Constantly monitor bankruptcy processes and procedures to ensure continuous improvement and compliance with company, federal, state, and investor laws/guidelines.

Function as the Project Manager/Coordinator for all bankruptcy focused projects. Ensure proper and timely communication of project timelines, action item due dates, estimated time to complete, status updates and follow up to ensure timely completion of all projects.

Act as the liaison between bankruptcy and other departments to ensure an overall awareness of changes needed, timelines and impact to other departments.

Function as the Bankruptcy subject matter expert on investor and regulatory requirement and partner with the company's legal advocacy group and customer service research team to develop appropriate responses to findings and implement process changes, if needed. Monitor and develop exception reporting to identify opportunities for improvement in processes or to ensure compliance.

Act as the bankruptcy liaison to partner with the Compliance and Quality Assurance groups to manage accuracy and timelines to ensure IssueTrak items are managed effectively.

Develop and distribute weekly IssueTrak deck for the Bankruptcy leadership team.

Responsible for developing the appropriate checks and balances for the Self Evaluation Program ("SEP") and conduct the audits to ensure compliance.

Make recommendations to strengthen current processes including implementing additional controls, training or reporting as needed.

Assist the bankruptcy management team with training and development as needed.

Performs oher duties and special projects as assigned.
Qualifications
What you'll need:
High school diploma or equivalent work experience.

Five plus years' experience in a bankruptcy role in the banking, finance or mortgage industry.

EEO/AAP Employer
Need help finding the right job?
We can recommend jobs specifically for you!
Carrington is an Equal Opportunity Employer and does not discriminate on the basis of race, gender, ethnicity, religion, national origin, age, disability, veteran status, or on any other basis prohibited by law.
California Consumer - Employee Privacy Notice
Job LocationsUS-IN-At Home
Job ID 2021-12533
Position Category Servicing
CompanyCarrington Mortgage Services, LLC
Position Type Regular