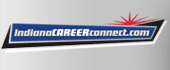 Job Information
Eaton Corporation

Eaton Co-Op Program: Engineering (Fall 2021)

in

Auburn

,

Indiana
We make what matters work. 
You want to make an impact in the world. At Eaton, we're solving some of the toughest challenges on the planet. Our Early Talent Programs ensure that you have a multitude of opportunities to make an impact across a global organization. Participants in our Early Talent Programs work to solve real-world challenges while developing the skills required to lead at the next level. Early Talent assignments hold true significance to our businesses. In turn, participants gain enriching and diverse experiences and work side by side with experienced leaders to power their careers. 
What sets our Early Talent Programs apart:  
Each individual's development experience is customized to help participants reach their potential; no two participants will have the same experience or set of responsibilities.

Participants receive cross-functional exposure. They have opportunities to build their skills and try on different roles early in their career, ultimately maximizing their potential for consideration for a variety of future roles.

By keeping our programs small and selective, we are able to make hiring decisions based on each candidate's unique skill set and high potential.

The opportunity to learn from senior leaders is a part of the fabric of every experience.
Your career matters – and we're here to make it work. Are you ready? 
Position Overview: 
Eaton's Fall Co-Op Program is for students pursuing a degree in electrical, mechanical, industrial, or industrial & systems, aerospace or aeronautical engineering. The objective of the programs is to develop students in the engineering and engineering operations functions through a practical experience, as well as assist in the personal development of leadership attributes through training, networking and coaching. The assignment will help the participant develop a wide range of leadership and functional responsibilities within the field of engineering and operations. Assignments are available for those students in specific engineering areas such as operations, design, lean, manufacturing, operational excellence, marketing, quality, and supply chain. Wherever your career aspirations lie, you can cultivate your skills in the Co-Op Program!
Completion of their sophomore year by the start of the Co-Op is preferred. This Co-Op is designed to provide opportunities to a diverse mix of students who demonstrate the same high level of ethics, values, creativity and performance we expect from our employees. During the 12 to 14 week paid Co-Op, students will work on projects that have a measurable impact on our business and will be coached and mentored by Eaton leaders.
These programs provide candidates with great exposure to Eaton and would prepare them for a potential opportunity to be considered for the Eaton Leadership Development Programs or an engineering or operations role within Eaton upon graduation.
Qualifications
Basic Qualifications (Including Educational Requirements):

Actively enrolled in a bachelor's degree program in engineering with a major in mechanical, electrical, industrial, industrial & systems, aerospace or aeronautical engineering or applied engineering sciences from an accredited institution

Minimum cumulative GPA of 2.80 or higher (please do not round)

Must be legally authorized to work in the United States without Company sponsorship

Preferred Qualifications:

Completion of sophomore year by the start of the co-op

Prior internship or co-op experience

Excellent written, oral communication and presentation skills

Demonstrated leadership experience within campus and/or the community

Ability to speak a second language

Geographically flexible to relocate within the United States for the duration of the Co-op Program

Position Criteria:

Transportation to and from the worksite and for incidental business travel is the responsibility of the co-op; however, expenses for required and approved business travel (not including the worksite) will be reimbursed.

This role may include travel (up to 25%) within a local region as determined by the Co-op assignment manager.

The co-op culminates with a formal presentation where students showcase their success stories to leaders of the organization and receive feedback on their performance.
We make what matters work. Everywhere you look—from the technology and machinery that surrounds us, to the critical services and infrastructure that we depend on every day—you'll find one thing in common. It all relies on power. That's why Eaton is dedicated to improving people's lives and the environment with power management technologies that are more reliable, efficient, safe and sustainable. Because this is what matters. We are confident we can deliver on this promise because of the attributes that our employees embody. We're ethical, passionate, accountable, efficient, transparent and we're committed to learning. These values enable us to tackle some of the toughest challenges on the planet, never losing sight of what matters.
Job: Engineering
Region: North America – US/Puerto Rico
Organization: Corporate Sector
Job Level: Entry Level
Schedule: Full-time
Is remote work (i.e. working from home or another Eaton facility) allowed for this position?: No
Does this position offer relocation?: Relocation from within hiring country only
Travel: Yes, 25 % of the Time
Eaton is an Equal Opportunity and Affirmative Action Employer. Eaton is committed to ensuring equal employment opportunities for all job applicants and employees. Employment decisions are based upon job-related reasons regardless of an applicant's race, color, religion, sex, sexual orientation, gender identity, age, national origin, disability, marital status, genetic information, protected veteran status, or any other status protected by law.
Eaton Corporation