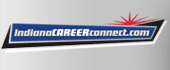 Job Information
Walmart

Environmental Health and Safety Operations Manager- Auburn, IN

in

AUBURN

,

Indiana
1442452BRReq ID:1442452BRCompany Summary:What started small, with a single discount store and the simple idea of selling more for less, has grown over the last 50 years into the largest retailer in the world. Each week, over 260 million customers and members visit our 11,695 stores under 59 banners in 28 countries and e-commerce websites in 11 countries. With fiscal year 2017 revenue of $485.9 billion, Walmart employs approximately 2.3 million associates worldwide. Walmart continues to be a leader in sustainability, corporate philanthropy and employment opportunity. It's all part of our unwavering commitment to creating opportunities and bringing value to customers and communities around the world.Job Title:Environmental Health and Safety Operations Manager- Auburn, INTime Type:Salaried FT City:AUBURNState:INPosition Description:This position is responsible for assisting in the operation of multiple departments. An individual in this position will be expected to perform additional job related responsibilities and duties throughout the facility as assigned and/or as necessary.
Position Description:
EHS Compliance and regulatory expertise.
You have strong knowledge of OSHA, EPA and other industry EHS standards and can interpret how these standards relate to specific business situations. You have demonstrated the ability to professionally interact with regulatory officials. You recognize that regulatory compliance is a non-negotiable and have demonstrated the ability to properly maintain EHS regulatory compliance within your role's responsibility.
Incident investigation and prevention process experience. You have demonstrated ability to uncover true root causes of incidents through a prescribed Incident Investigation and Root Cause Analysis process such as Why-Why, 5Y, or other similar methodology. You have used DMAIC or other continuous improvement process to implement corrective and preventive actions and quantified these improvements through Hazard Risk Assessments.
EHS scientific and technical knowledge and/or experience (i.e. ergonomics, industrial hygiene, machine safeguarding, etc.) You have employed your technical knowledge to identify and address workplace risks. You stay current on state-of-the-art EHS technologies and methodologies through established relationships with key vendors, industry professional organizations, etc. You find functional safety solutions that enable optimal operational efficiency.
Risk assessment and mitigation strategies and execution (demonstrated project management) to include site security risks You have practice using various industry accepted qualitative and qualitative EHS risk assessment methods such as Job Hazard Analysis, Job Safety Analysis, Ergonomic Assessments, Job Demand Analysis, FMEA, Hazard Risk Assessment, etc. You have demonstrated the ability to identify and execute risk mitigation strategies using cross-functional project teams. You have experience managing site security risks and understand and have implemented key strategies to prevent security and loss related incidents.
Ability to manage teams; influence and communicate effectively with key stakeholders. You realize you are only as strong as your team. You effectively manage team performance and continuously push your team to improve and grow. As the leader of an Operational support function you recognize the importance of and have demonstrated your ability to effectively communicate and influence your key stakeholders. You must be able to effectively form and communicate strong business cases to support EHS initiatives to garner support. You must be comfortable having courageous conversations when necessary to ensure that the safety mission is realized.Minimum Qualifications:Bachelor's Degree in a related field (e.g., Management, Logistics, Business Administration, Financial Management, Production/Operations Management, Criminal Justice, Safety, Environmental) and 1 year experience in an operations/distribution/logistics/retail environment, supervising, evaluating, mentoring, and developing managers/supervisors; managing workload; and participating in the hiring and promotion of employees for multiple departments / areas OR 1 year experience as a Walmart Logistics Asset Protection Area Manager OR 3 years in a management role in Asset Protection or safety field developing and executing strategies to reduce accidents and minimize loss (e.g., accident prevention, theft deterrence, safety, fire protection and environmental management) supervising, evaluating, mentoring, and developing managers/supervisors; managing workload; and participating in the hiring and promotion of employees OR 1 year experience as a Walmart Logistics Operations Manager.Additional Preferred Qualifications:1 year experience monitoring and managing compliance with local, state, and federal regulations (e.g., OSHA, EPA, DOT, FDA, DEA)
Both Bachelor's Degree in an industry related field (e.g. Criminal Justice, Criminology, Safety, Environmental) and 3 years in a management role in any industry supervising, evaluating, mentoring, and developing employees managing workload; and participating in the hiring and promotion of employees
Certification in an Asset Protection related field (e.g. Loss Prevention Professional (LPP), Certified Forensic Investigator (CFI), Certified Safety Professional (CSP), Occupational Safety & Health Technologist (OHST)Category:Warehousing - Management Status:SalaryZip Code:46706Shift:0Brand:Walmart