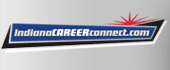 Job Information
TriMas Corporation

Production Supervisor

in

Auburn

,

Indiana
The Production Supervisor manages and oversees all shift operations in a manner that enhances the plant's safety, personnel engagement, cost reduction, productivity, quality of the product, and equipment maintenance.
Ensures a safe work environment and that all PPE is available and is used by all team members as appropriate for the job.

Ensures team members are properly trained for the work and production targets being asked to perform/achieve. Monitors and reports the on-the-job training process for new and transferred employees. Makes recommendations to management on employees who've proven the aptitude to be cross-trained to maintain workforce flexibility.

Voice and face of leadership and responsible for ensuring all communication is conducted respectfully and with the focus of safety first. Confers with management and team members to resolve personnel issues and supports the coaching/development as necessary to achieve company targets.

Communicates product quality and productivity performance to team members so they are able to self-correct during the shift. Supports as necessary and communicates with Human Resources and Management on situations where corrective action is necessary

Ensures Hourly/Daily production reporting is accurate and daily product quality and production goals are achieved.
Works with maintenance when machine/tool/die issues negatively impact the production schedule.
Works with maintenance when machine/tool/die issues negatively impact the production schedule.

Accountable for ensuring a smooth transition between the shifts and any resource issues are properly communicated to Human Resources and Management.

Ensures the production schedule is completed as scheduled and reports issues negatively impacting the schedule to the Buyer/Planner and Management as appropriate.

Ensures completion of daily job orders, employee assignment and time-off requests.

Maintains a "visual workplace" – using production boards, equipment status boards, etc.

Immediately addresses and/or resolves off-schedule situations, lost time and production targets that are off-standard.

Communicates opportunities for improvement to Engineering and/or Management.

Performs other duties as assigned by the Manager.