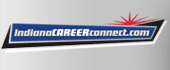 Job Information
Continental

Supervisor Maintenance Area

in

Auburn

,

Indiana
Supervisor Maintenance Area
Auburn, IN
156783BR
Job Description
THE COMPANY
ContiTech, a division of Continental, is one of the world's leading suppliers of technical elastomer products and is a specialist in plastics technology. ContiTech develops and produces functional parts, components, and systems for machine and plant engineering, mining, the automotive industry, and other important industries. Our Auburn, IN location is seeking a Supervisor Maintenance Area to join our team.
Are you ready to shape the future with us?
THE POSITION
The Maintenance Supervisor leads the skilled technical personnel in the maintenance and repair of plant machinery, tooling, equipment and building services in a safe and effective manner.
• Ensure labor is managed efficiently and effectively; provides guidance, performance review/discussions,
• direction and training to personnel in respective areas needed as well as direct and allocate overtime hours as scheduled require supporting all production activities
• Ensure all work by skilled personnel is performed in a safe manner and in accordance with OSHA and company safety standards. Ensures housekeeping and health and safety standards are maintained
• Prioritizes maintenance activities in accordance with production requirements to ensure minimal machine downtime as well as the ability to maintain and create equipment documentation.
• Implements and maintains work orders and ensures appropriate reporting/feedback is supplied to the initiators
• Develop and implement schedules and procedures for equipment repairs and preventative maintenance programs
• Ensures that items are available in tool crib and orders for replacement parts are submitted timely
• Ensures that 5S standards are meeting maintained within the maintenance/tooling department, tool crib and work areas
• Supports and utilizes the concepts of continuous improvement projects
• Participates in and performs Layered Process Audits (LPA) per plan
• Complies with policies and procedures pertaining to facility or divisional adopted standards such as IATF and ISO
• May on occasion be required to perform duties other than those specified in this description.
WHY YOU SHOULD APPLY
• Immediate Benefits
• Paid Time Off
• Tuition & Employee Discounts
• Annual Bonus
• Employer 401(k) Match
• And more benefits that come with working for a global industry leader!
Job Requirements
BASIC QUALIFICATIONS
• High school diploma or equivalent required.
• Minimum of 3 years' experience in commercial, industrial manufacturing or construction as manager or supervisor.
• Technical ability to solve complex problems and exercise judgement based on the analysis of multiple sources of information
• Experience and understanding in a variety of basic operations disciplines: manufacturing, quality, process/tooling and shop floor supervision.
• Excellent leadership and interpersonal skills
• Identifies and coordinates the resolution of issues related to programs or processes.
• Proficient in Microsoft Office
• Excellent written and verbal communication skills
• Ability to lift 50 lbs.
• Must wear required PPE in locations where required.
• TPM, Arc Flash, NEC, and any NFPA certifications/training documentation.
• Legal authorization to work in the U.S. is required. We will not sponsor individuals for employment visas, now or in the future, for this job opening.
• Continental is not able to pay relocation expenses for this opportunity.
PREFERRED QUALIFICATIONS
• 4-year college or university/technical degree in Engineering/related field preferred.
• Union shop supervision experience preferred.
• SAP experience preferred.
Job Type
Professional
Division Footer Text
Ready to drive with Continental? Take the first step and fill in the online application.
About Continental
The Business Area ContiTech develops, produces and markets products, systems and intelligent components made from rubber, plastic, metal and textiles. These products are used in mining, the agricultural industry, railway engineering mechanical and plant engineering, the automotive industry and other important sectors of the future.
Job Category
Engineering
Country
United States
Division
ContiTech
EEO Statement
EEO / AA / Disabled / Protected Veteran Employer. Continental offers equal employment opportunities to all qualified individuals, without regard to unlawful consideration to race, color, sex, sexual orientation, gender identity, age, religion, national origin, disability, veteran status, or any other status protected by applicable law. In addition, as a federal contractor, Continental complies with government regulations, including affirmative action responsibilities, where they apply. To be considered, you must apply for a specific position for which Continental has a current posted job opening. Qualifying applications will be considered only for the specific opening(s) to which you apply. If you would like to be considered for additional or future job openings, we encourage you to reapply for other opportunities as they become available. Further, Continental provides reasonable accommodations to qualified individuals with a disability. If you need assistance in the application process, please reply to Careers@conti-na.com or contact US Recruiting at 248.209.7425. This telephone line and email address are reserved solely for job seekers with disabilities requesting accessibility assistance or an accommodation in the job application process. Please do not call about the status of your job application, if you do not require accessibility assistance or an accommodation. Messages left for other purposes, such as following up on an application or non-disability related technical issues, will not receive a call back.