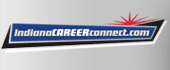 Job Information
Suburban Health Organization

Family Medicine-Hendricks Regional Health: 2570

in

Bainbridge

,

Indiana
Family Medicine-Hendricks Regional Health: 2570
Print
2570
Hendricks Regional Health
Bainbridge, Indiana
Lauren Carrell
Laurenc@suburbanhealth.com
Family Medicine, General
Nurse Practitioner, Family
Quick Links

Hendricks Regional Health

Hendricks Regional Health YMCA

Visit Hendricks County

Hendricks County

Visit Indy

Indianapolis named top 10 best places to practice medicine!

North Putnam Schools

Bainbridge Community

Bainbridge Parks

Racoon Lake
Overview
Hendricks Regional Health is adding a Family Medicine physician to their practice in Bainbridge, Indiana.
Immediate need. This is a great opportunity in an underserved rural area in close proximity to a small college town.
Monday-Friday 8am-5pm
Call coverage is shared with a larger group of PCP's. Open to alternate schedules.
Must be Board Eligible or Board Certified.
Employed opportunity
Affiliation agreements with Marian University as well as IU.
Physician will see patients from newborn to geriatrics. Small amount of pediatrics, mostly middle age to geriatric.
Currently using Cerner EMR but switching to EPIC in September.
Very competitive salary and benefits package.
Hospital Description
Hendricks Regional Health is a 141 bed, non-profit Magnet® hospital in Danville, Indiana, serving western suburban Indianapolis. A medical group of specialty and primary care doctors are located throughout Avon, Brownsburg, Danville, Lizton and Plainfield. A commitment to quality, safety and "Treating People Better" has led to national recognition from a variety of independent health care ratings organizations.At Hendricks Regional Health, community need is the driving force behind who we are and what we do. We strive to help promote health and wellness in our community. That means helping prevent disease, or gain support if it has already struck.
Community Description
Bainbridge, Indiana has more to offer than just a great town to live in. Bainbridge is literally the crossroads of Indiana. Located just 13 miles east of Racoon Lake which offers camping, fishing, boating and swimming. Not to mention great schools and covered bridge attractions. Come and visit any time and you will surely be welcomed with a warm smile and friendly conversation.
ShareThis