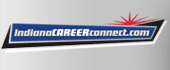 Job Information
UL, LLC

Associate Process Automation Developer

in

Bangalore

,

Indiana
At UL, we know why we come to work.
Thousands of us around the world wake up every day with a common purpose: to make the world a safer, more secure and sustainable place. Science is in our DNA; we are endlessly curious and passionate about seeking and speaking the truth. We take delight in knowing that our work makes a meaningful contribution to society, and we are proud that our culture is centered on integrity, collaboration, inclusion and excellence. UL stands at the forefront of technological advancement, and we are continually challenged to find new ways to foster innovation and positive change. Satisfying? Yes. Exciting? Absolutely!
What you'll learn & achieve:
The Developer will be responsible for collaborating with process owners and other business stakeholders to configure automation process components to meet defined requirements. This role is also responsible to validate automations by performing unit testing and ensuring that configuration control is maintained at all times.
Perform operations with numerical data, text, and databases.

Develop new processes, tasks, and objects using core workflow principles that are efficient, well structured, maintainable, and easy to understand.

Identify workflow patterns for the purposes of creating reusable assets within the enterprise Automation architecture. Guide solution architecture for single or multiple projects.

Work collaboratively with test teams during user acceptance testing (UAT) and product test phases to test, de-bug, and overcome software glitches/issues.

Adhere to high-quality development principles while delivering solutions on-time and on-budget.

Comply with and help enforce design and coding standards as well as support and enable IT, Cybersecurity, and Internal Controls policies and procedures.

Report status, issues, and risks to tech leads on a regular basis.

Provide day-to-day technical administration including upgrades and release management, analyzing log files, configuration file changes, installation and configuration documents, upgrade validation/testing, change control, and technical issue/problem resolution.

Help guide the organization in the creation of a comprehensive business process automation technology solution portfolio.

Preparing reports, manuals, and other documentation on the status, operation, and monitoring of software.

Support RPA bots in production.

Create and maintain technical documentation including (but not limited to) Solution Design Documentation and Object Design Documentation.

Work with teammates in the development and design of RPA solutions in accordance with agile methodology

Identify processes that are suitable for automation and provide recommendations to reengineer processes to improve automation potential
What makes you a great fit:
Bachelor's degree in Computer Sciences or related field

1-2 years of experience in developing RPA bots using Blue Prism.

Experience with Solution Delivery Lifecycle

Knowledge/ experience of C# is a nice-to-have

Minimum 4 years of experience in programming background on languages like Python and Javascript.

Proficiency with HTML, CSS, XML and XSD and understanding of REST API, familiarity with SoapUI

Ability to work closely with users and translating user requirements into solution designs.

Understanding of automation components and features in RPA products (specifically Blue Prism).

Experience with process design documents and technical design documents in the lifecycle of a Blue Prism process.

Solid understanding of relational database design and querying concepts (SQL).

Experience with MS Excel and VBA (macros).

Experience with Microsoft products such as Flows/Power Apps/SharePoint and Power BI.

Excellent written and communication skills.

Strong critical analysis and problem solving skills.

Superior documentation and organizational skills with the ability to prioritize multiple concurrent tasks. Must be detail-oriented

Experience with Agile methodologies (including Agile).
What you'll experience working at UL:
Mission:For UL, corporate and social responsibility isn't new. Making the world a safer, more secure and sustainable place has been our business model for the last 125 years and is deeply engrained in everything we do.

People:Ask any UL employee what they love most about working here, and you'll almost always hear, "the people." Going beyond what is possible is the standard at UL. We're able to deliver the best because we employ the best.

Interesting work:Every day is different for us here as we eagerly anticipate the next innovation that our customers' create. We're inspired to take on the challenge that will transform how people live, work and play. And as a global company, in many roles, you will get international experience working with colleagues around the world.

Grow & achieve:We learn, work and grow together with targeted development, reward and recognition programs as well as our very own UL University that offers extensive training programs for employees at all stages, including a technical training track for applicable roles.
Learn More:
Working at UL is an exciting journey that twists and turns daily. We thrive in the twists and revel in the turns. This is our every day. This is our normal.
Curious? To learn more about us and the work we do, visitUL.com
Connect With Us!
If you experience technical difficulties during the application process, please click here (https://nonusenglish-ul.icims.com/connect?back=intro&in_iframe=1&hashed=-435679226)
LocationIN-Bangalore
Job ID2020-20828
of Openings1
Job CategoryInformation Technology
UL, LLC