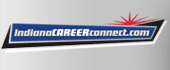 Job Information
UL, LLC

Engineer Project Associate

in

Bangalore

,

Indiana
At UL, we know why we come to work.
Thousands of us around the world wake up every day with a common purpose: to make the world a safer, more secure and sustainable place. Science is in our DNA; we are endlessly curious and passionate about seeking and speaking the truth. We take delight in knowing that our work makes a meaningful contribution to society, and we are proud that our culture is centered on integrity, collaboration, inclusion and excellence. UL stands at the forefront of technological advancement, and we are continually challenged to find new ways to foster innovation and positive change. Satisfying? Yes. Exciting? Absolutely!
Our CTECH division contributes to society's progress by enabling the adoption of new technologies. We want to be the best service provider for services that enable customers to successfully launch electronic and wireless products that are safe, compliant and delight their end users. Being the best means being able to serve the most demanding customers, the latest technologies and product innovations while consistently providing outstanding quality, service and value, so that we make every customer an advocate of UL and sustain market leadership in the areas we compete in. (link: https://ctech.ul.com/en/)
What you'll learn & achieve:
Under general supervision, independently manages execution and timely completion of basic engineering projects by analyzing project scope and determining project specifications, establishing test programs for product investigations, analyzing test programs for adequacy and sequence, examining samples for compliance with UL requirements, and preparing reports for clients. In addition to project handling, should be able to carry out tests on IT and AV products. Assists in the development of UL requirements, test methods, and test equipment. Exercises Project Handler Signature Authority as Project Handler of record responsible for opening, maintenance, completion, and closing of assigned new work engineering projects.
Determines project scope, develops a preliminary plan of investigation, and determines project specifications such as cost, time, and sample requirements by analyzing client input, available supplemental data, and product construction. Projects may include travel to conduct or witness tests at client sites.

Initiates communication with clients to promote and explain the benefits of new and existing services. Follows up on contacts from clients. Communicates with clients to discuss technical issues, explain UL procedures and requirements, convey project cost, and negotiate completion date and sample requirements. Acts to address client concerns and to resolve client issues. Provides technical assistance to clients in reference to product inspection and follow-up services.

Establishes appropriate test programs by reviewing files and manufacturer's information, examining samples, and applying UL requirements. Is familiar with applicable standards, company manuals and appropriate technical literature. Examines samples for compliance with UL requirements and notifies client of any areas in which the product is not in compliance or of any changes in project scope or specifications.

Coordinates laboratory activities by preparing data sheets and instructions to technicians, scheduling and reviewing work of laboratory engineers and engineering support staff, and establishing completion dates. Coordinates administrative aspects of project management. Serves as Project Handler of record.

Communicates project status and results to clients through frequent contact and by preparing reports. Prepares Follow-Up Service Procedures and information pages.

Integrates continuous improvement concepts and techniques into all aspects of the job.

Resolves engineering issues associated with Variation Notices by analyzing and reporting on the acceptability of the variations.

Assists in the development of UL requirements. Assists in developing special test methods and test equipment. Analyzes test program for adequacy and sequence.

When required, carries out testing as per the applicable standards, able to fill form datasheets with test data, should be able to review the test data and able to follow other processes related to testing as per UL requirements.

Performs other duties as directed.
What makes you a great fit:
University Degree in Electronics, Electrical, E&E or E&C Engineering, Engineering Technology, Industrial Technology from an accredited program plus minimum 3 years directly related experience. Basic knowledge of laboratory testing apparatus and techniques common to the appropriate discipline.
Experience in IT and AV products testing as per BIS and other cerrtification programs.
Knowledge of IS 13252, IEC/UL 60950 is required. Knowledge of IEC/UL 62368 is an added advantage.
What you'll experience working at UL:
Mission:For UL, corporate and social responsibility isn't new. Making the world a safer, more secure and sustainable place has been our business model for the last 125 years and is deeply engrained in everything we do.
People:Ask any UL employee what they love most about working here, and you'll almost always hear, "the people." Going beyond what is possible is the standard at UL. We're able to deliver the best because we employ the best.
Interesting work:Every day is different for us here as we eagerly anticipate the next innovation that our customers' create. We're inspired to take on the challenge that will transform how people live, work and play. And as a global company, in many roles, you will get international experience working with colleagues around the world.
Grow & achieve:We learn, work and grow together with targeted development, reward and recognition programs as well as our very own UL University that offers extensive training programs for employees at all stages, including a technical training track for applicable roles.
International atmosphere:Join our team of experienced professional from across the world and get the support you need to do your best work!
Learn More:
Working at UL is an exciting journey that twists and turns daily. We thrive in the twists and revel in the turns. This is our every day.This is our normal.
Connect With Us!
Not ready to apply?for general consideration.
LocationIN-Bangalore
Job ID2020-18716
of Openings1
Job CategoryEngineering
UL, LLC