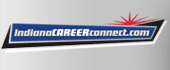 Job Information
UL, LLC

Software Senior Quality Assurance Analyst

in

Bangalore

,

Indiana
At UL, we know why we come to work.
Thousands of us around the world wake up every day with a common purpose: to make the world a safer, more secure and sustainable place. Science is in our DNA; we are endlessly curious and passionate about seeking and speaking the truth. We take delight in knowing that our work makes a meaningful contribution to society, and we are proud that our culture is centered on integrity, collaboration, inclusion and excellence. UL stands at the forefront of technological advancement, and we are continually challenged to find new ways to foster innovation and positive change. Satisfying? Yes. Exciting? Absolutely!
Within our Life & Health Sciences division, we work every day to not only protect life, but also protect hope. We enable people around the world to access the most advanced care to treat themselves and their loved ones. We help our clients understand the specific needs of different patient groups and design and implement products that will work to ensure safety in healthcare. (link:https://www.ul.com/healthcare-and-life-sciences)
We at Life & Health Sciences (LHS) engage with clients to solve their biggest challenges in regulatory affairs, quality assurance and device risk mitigation.​ We ensure that medical devices are safe and secure to deploy for use in an increasingly patient-centric and connected environment.​Our goal is to accelerate access to advanced healthcare around the world and improve patient outcomes.​
Project RAMS ("Regulatory Affairs Management Suite) is EMERGO's solution to digitalize regulatory affairs. RAMS is an online portal that can be used by regulatory affairs professionals to research global regulatory requirements, track their registrations, or compile regulatory documents. We want RAMS to become the one-stop solution for all regulatory needs.
Developed by experts at Emergo by UL, the RAMS suite of software helps device companies monitor the latest changes, prepare FDA 510(k), MDD and MDR documentation, coordinate registrations and renewals, facilitate regulatory procedures, and more.
What you'll learn & achieve:
UL's LHS division is hiring a QA Automation Engineer based in Bangalore. Since this market is moving and growing rapidly, RAMS – as a customer-focused application – needs to constantly move along with and adapt to the market. The successful candidate for this position will be able to work in cloud hosted application with microservices based implementation along with an opportunity to understand regulatory affairs market. Additional tasks would include:-
Identifying the automation test cases

Create automation test plan & test strategy

Setup and configuration of Selenium Test Environment

Automating the design of a framework

Create/optimize/debug/run the automation test cases

Create and manage defects

Managing the changes and executing regression tests

Write test cases to identify loopholes in code

Enhancing and maintaining automation frameworks for scalability, stability, and performance

Interacting and collaborating with product team to identify and understand testing requirements
What makes you a great fit:
5+ years of experience in QA test automation

Good understanding in designing , implementing Manual & Automation Testing Strategy

Knowledge in writing test automation scripts using Selenium suite of tools

Experience in developing automated tests and reports, executes tests and analyses results

Understanding of Agile project development and testing.

Minimum of 2+ years experience in Automation scripting and overall 5+ years in Software QA

Familiar with bug tracking managing tools

Understanding the automated testing framework, tools, and automated test suites. Ability to build and design is a strong plus

Quick Learner and should be ready to learn new technology
What you'll experience working at UL:
Mission:For UL, corporate and social responsibility isn't new. Making the world a safer, more secure and sustainable place has been our business model for the last 125 years and is deeply engrained in everything we do.
People:Ask any UL employee what they love most about working here, and you'll almost always hear, "the people." Going beyond what is possible is the standard at UL. We're able to deliver the best because we employ the best.
Interesting work:Every day is different for us here as we eagerly anticipate the next innovation that our customers' create. We're inspired to take on the challenge that will transform how people live, work and play. And as a global company, in many roles, you will get international experience working with colleagues around the world.
Grow & achieve:We learn, work and grow together with targeted development, reward and recognition programs as well as our very own UL University that offers extensive training programs for employees at all stages, including a technical training track for applicable roles.
International atmosphere:Join our team of experienced professional from across the world and get the support you need to do your best work!
Learn More:
Working at UL is an exciting journey that twists and turns daily. We thrive in the twists and revel in the turns. This is our every day.This is our normal.
Connect With Us! (https://nonusenglish-ul.icims.com/jobs/18464/software-senior-quality-assurance-analyst/job?mode=apply&apply=yes&in_iframe=1&hashed=-336114764)
If you experience technical difficulties during the application process, please click here
LocationIN-Bangalore
Job ID2020-18464
of Openings1
Job CategorySoftware Development
UL, LLC