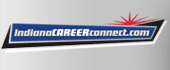 Job Information
Franciscan Health

Application Business Analyst

in

Beech Grove

,

Indiana
Application Business Analyst
Ancillary Applications
Franciscan Alliance
1500 Albany Street Beech Grove, IN 46107
Days
Full-Time
Bachelor's Preferred
WHAT WE NEED
Problem-solving, application analyst
WHO WE ARE LOOKING FOR
Would you like to be a member of a high performing team? Do you enjoy a variety of tasks with varying levels of complexity? Our Application Business Analysts are responsible for managing small projects, vendor engagement, workflow assessments, application enhancements, and support of our state-of-the-art Electronic Health Record (EHR) system. If you answered yes, we've got a great opportunity for you to consider.
WHAT YOU WILL DO
Research, analyze, and present information regarding potential system enhancement needs.

Document and build workflow, standards, and business processes to facilitate knowledge sharing within and across teams.

Act as a Franciscan Alliance applications expert to assist with the creation of training programs.

Troubleshoot and repair customer-reported application problems.

Work with vendors in implementing, upgrading, supporting and troubleshooting applications.

Follow organizational practices for incident, change and requests management.

Facilitate business user discussions to identify the requirements for Franciscan Alliance applications functionality and workflow.

Maintain and configure the application parameters to ensure Franciscan Alliance applications function according to customers' specifications.

Provide on-call support, including after-hours support, for team and customers following the Franciscan Alliance support model.
WHAT IT TAKES TO SUCCEED
Knowledge of application delivery and system & technology integration.

Knowledge of Lab terminology.

Implementation testing workflow analysis & technical troubleshooting.

Teamwork/Collaboration.

Solve problems by analyzing information and using logic to address issues and problems.

Facilitate and lead meetings.

Adapt and respond quickly to changing priorities.

Manage conflict and tactfully handle complaints and difficult situations.

Customer service skills.

Effectively communicate verbally and in writing as appropriate for the needs of the audience.

Take needed action without direct instructions.
WHAT WE'RE LOOKING FOR
Bachelor's Degree preferred in an IT-related discipline or 5 years of relevant work experience required.
Certifications: Epic Beaker preferred
If not certified, must be certified within six weeks of last class and within three test attempts. Certification required for application build functions.
Travel: Up to 20%
EQUAL OPPORTUNITY EMPLOYER
It is the policy of Franciscan Alliance to provide equal employment to its employees and qualified applicants for employment as otherwise required by an applicable local, state or Federal law.
Franciscan Alliance reserves a Right of Conscience objection in the event local, state or Federal ordinances that violate its values and the free exercise of its religious rights.
Franciscan Alliance is committed to equal employment opportunity.
INFORMATION SERVICES ​​​​
Beech Grove, IN, US, 46107
Full-Time
Up to 20%
employmentType: Full-Time
Days
Beech Grove
IN
46107
1500 Albany Street