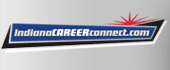 Job Information
Franciscan Health

Manager Cyber Security Operations and Incident Response

in

Beech Grove

,

Indiana
Manager Cyber Security Operations and Incident Response
Information Security
Franciscan Alliance
1500 Albany Street Beech Grove, IN 46107
Days
Full-Time
Bachelor's Required
WHAT WE NEED
Cyber Security Operations Leader
WHO WE ARE LOOKING FOR
Monitoring and maintaining cyber security operations is a critical job. The Cyber Security Operations Manager oversees the day-to-day activities related to security operations and security incident response. This manager also has responsibilities for staff that manage security technologies such as vulnerability management and centralized log management, including managing vendors to whom security technology platform responsibilities are outsourced. Think you're up for the challenge?Are you a good problem solver? Are you a strong communicator, able to report on needs and strategies? Do you have experience with information security management? If so, we'd love to learn more about you.
WHAT YOU WILL DO
Work with the CISO to align the information security department's security operations with Franciscan's business needs.

Manage staff responsible for security incident response, vulnerability management; manage relationships with Managed Security Services Providers (MSSPs) or other vendors providing support or services related to information security operations.

Develop, standardize and implement incident response methodologies according to regulatory requirements and best practices, with assistance from third parties as needed.

Provide direction to internal and external staff responsible for conducting vulnerability scanning, penetration testing and tracking, working with the GRC Manager to ensure identified vulnerabilities are tracked and remediation is validated.

Ensure the Cyber Security Operations team maintains competency in security incident response, including use of centralized log management platforms, MSSP incident escalation procedures and engaging third party forensic vendors when needed; plan, coordinate and execute incident response tabletop exercises.

Develop, maintain & publish corporate information security policies, standards, procedures and guidelines related to vulnerability scanning and management, incident response, and centralized log management.

Build relationships with Franciscan's Physical Security leadership and workforce; build relationships with Human Resources, Legal, Compliance, Risk Management, Privacy, and Marketing / Public Relations in support of security incident response.

Track and report security operations metrics, using metrics to measure program effectiveness.

Assist the CISO with planning, budget forecasting, staffing, and capacity planning for security operations technology.
WHAT IT TAKES TO SUCCEED
Information security management experience.

Expert-level familiarity with HIPAA, PCI DSS, State PII laws governing Franciscan, especially in the context of incident response and vulnerability management.

Solid command of industry standard frameworks such as NIST, ISO 2700x, CIS Top 20 Controls, HICP.

Technical acumen and soft skills necessary to lead or conduct information security investigations.

Understand the relationship between vulnerability management, risk management, and change management.

Maintain knowledge through attending information security conferences, professional association meetings and a network of practitioners, including legal aspects of security investigations.
WHAT WE'RE LOOKING FOR
Required: Bachelor of Science Degree in an IT-related discipline (e.g. Computer Science, MIS, Information Security).Required: Minimum 5 years' information security management experience.
Preferred: Master of Business Administration or MS in an IT-related discipline.Preferred: Minimum 5-7 years' experience in the healthcare industry; audit experience helpful.
Preferred: CISSP, CISM, CEH, SANS or other industry-recognized certification / training related to security incident response, vulnerability management, or centralized log management.
Travel: Up to 20%
EQUAL OPPORTUNITY EMPLOYER
It is the policy of Franciscan Alliance to provide equal employment to its employees and qualified applicants for employment as otherwise required by an applicable local, state or Federal law.
Franciscan Alliance reserves a Right of Conscience objection in the event local, state or Federal ordinances that violate its values and the free exercise of its religious rights.
Franciscan Alliance is committed to equal employment opportunity.
LEADERSHIP ​​​​
Beech Grove, IN, US, 46107
Full-Time
Up to 20%
employmentType: Full-Time
Days
Beech Grove
IN
46107
1500 Albany Street