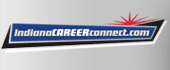 Job Information
Goldman Sachs & Co.

AMD Operations - GSAM Ops - Investment Operations - Analyst - Bengaluru

in

Bengaluru

,

Indiana
MORE ABOUT THIS JOB
OPERATIONS
Operations is a dynamic, multi-faceted division that partners with all parts of the firm to provide banking, securities, and asset management services to clients around the world. In addition, Operations provides essential risk management and controls to preserve and enhance the firm's assets and its reputation. For every new product launched and every trade executed, it is Operations that develops and manages the processes and controls that enable business flow.
YOUR IMPACT
Are you looking to apply your client service and analytical skills while deepening your understanding of asset management? Our Trade Management team is seeking a professional who is looking to partner with our diversified Asset Management Portfolio Managers and global business counterparts to provide best in-class client experience to define solutions and lead change across the operational infrastructure.
The Analyst/Associate will be responsible for performing daily surveillance on some of the business strategies we support to ensure GSAM's compliance with client and regulatory guidelines. The ideal candidate will be exposed to a number of different strategies including fixed income, quantitative equity, fundamental equity and global portfolio solutions, across a multitude of financial instruments. The candidate will be expected to learn quickly and add value in understanding and clearing any guideline breaches with the respective trading, portfolio manager, and compliance teams.
OUR IMPACT
The Guideline Management team sits within Trade Management operations which has primary responsibility of coding investment guidelines into compliance monitoring systems and providing pre-trade & post-trade oversight . These functions cover a wide range of clients and a complex product range, which include equities, fixed income, currency and derivatives. This involves extensive interaction with traders, portfolio managers and client relationship managers to ensure effective oversight for existing business and also to shape and implement monitoring related solutions for new clients, products, strategies, and system architecture.
BUSINESS UNIT OVERVIEW
Goldman Sachs Asset Management (GSAM) is the investment management arm providing global investment opportunities to a substantial and diversified client base including institutions, governments and high net worth individuals. GSAM has become one of the pre-eminent investment management organisations globally, with responsibility for over $800bn assets under management.
Investment Management Operations delivers asset management and wealth management capabilities to clients around the world. We are a multi-faceted group that partners with all areas of the Investment Management Division to support evolving markets and business requirements. Alongside that vital service delivery role, Investment Management Operations provides essential risk management and control. Within Asset Management Operations the guidelines management role will require an individual to join a team that performs coding, testing and post trade surveillance for client investment guidelines and regulatory guidelines within Goldman Sachs Asset Management
RESPONSIBILITIES AND QUALIFICATIONS
JOB SUMMARY AND RESPONSBILITIES
Holistic ownership and understanding of client accounts, trade life-cycle and act as a single point of contact for GSAM business for any guideline related issues. Types of accounts include separately managed accounts, mutual funds, sub-advised funds, pooled vehicles, hedge funds.

Perform daily portfolio and trading surveillance to ensure that GSAM meets strict regulatory and fiduciary responsibilities across all types of financial instruments and portfolio management strategie

Work with the Traders, Portfolio Management team, Compliance and other internal functional areas of GSAM in order to resolve client and regulatory investment guideline breaches.

Conduct independent review of the rules created by the coding resources of the team

Provide monthly,quarterly and annual certifications of investment guidelines compliance to client

Partner and liaise with client implementation team to qualify new business, implement account events, and ensure the adequacy of account surveillance

Proactively review indicators of operational issues/concerns with the goal of resolving such issues before client impact

Providing effective thought leadership in navigating evolving financial regulatory landscape and helping to develop technological solutions to build appropriate architecture

Develop and draft applicable policies and procedures

BASIC QUALIFICATIONS

Bachelor's degree required

Analyst or associate level with at least 2 years of professional experience in the financial services industry

Knowledge of operational aspects of trade management or guideline monitoring systems

Be highly collaborative, team-oriented and strong consensus builder

Demonstrate ability to partner across product groups, regions and functional responsibilities.

Possess strong communication and interpersonal skills both written and oral

PREFERRED QUALIFICATIONS

Understanding of Equity, Fixed Income, Currencies and Derivatives

Comfortable escalating to Sales, Trading, Compliance, and Legal

Strong Microsoft Excel skills

Self-starter and motivated, committed to understanding new concepts and ever changing regulations

Be a strategic thinker, possess strong facilitation and data gathering skills

Effective problem solver, attention to detail and ability to work to tight deadlines under pressure

Risk management focus
ABOUT GOLDMAN SACHS
ABOUT GOLDMAN SACHS
At Goldman Sachs, we commit our people, capital and ideas to help our clients, shareholders and the communities we serve to grow. Founded in 1869, we are a leading global investment banking, securities and investment management firm. Headquartered in New York, we maintain offices around the world. We believe who you are makes you better at what you do. We're committed to fostering and advancing diversity and inclusion in our own workplace and beyond by ensuring every individual within our firm has a number of opportunities to grow professionally and personally, from our training and development opportunities and firmwide networks to benefits, wellness and personal finance offerings and mindfulness programs. Learn more about our culture, benefits, and people at GS.com/careers . We're committed to finding reasonable accommodations for candidates with special needs or disabilities during our recruiting process. Learn more: https://www.goldmansachs.com/careers/footer/disability-statement.html
© The Goldman Sachs Group, Inc., 2021. All rights reserved. Goldman Sachs is an equal employment/affirmative action employer Female/Minority/Disability/Veteran/Sexual Orientation/Gender Identity
Location(s)IN-Bengaluru
Job ID 2021-72601
Schedule Type Full Time
Level Analyst
Function(s) Operations
RegionIndia
Division Operations
Business UnitTrade Management
Employment Type Employee