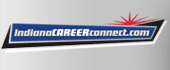 Job Information
Goldman Sachs & Co.

AMD-QIS-CBS-CPM- Analyst/Associate - Bengaluru

in

Bengaluru

,

Indiana
MORE ABOUT THIS JOB
Goldman Sachs Asset Management's Quantitative Investment Strategies (QIS) team manages over $150 billion across a variety of mandates including institutional portfolios, high net worth accounts and mutual funds, using sophisticated quantitative models that have been developed in an innovative research environment. The team is one of the largest quantitative managers in the world, and is recognized as an industry leader in quantitative portfolio management techniques. The team manages exposures to global stock, bond, currency and commodity markets to generate excess return, or "alpha," for client portfolios. The team also manages a platform of advanced beta strategies, which includes various smart beta, hedge fund replication, tax-efficient and customized, rules-based beta capabilities. As one of the longest-running quantitative teams in the industry, QIS has developed a strong reputation for innovation, excellence, teamwork and camaraderie.
The Customized Beta Strategies team within QIS is a fast growing group which oversees approximately $90BN across over 15,000 customized equity portfolios. The CBS team delivers bespoke investment solutions to High Net Worth, Institutional and Retail clients. As a focal point for one of the division's key priority initiatives, the team operates in an entrepreneurial environment but with the resources of a large organization. A core focus for the team is creating disruptive digital tools and designing cutting-edge investment strategies that are capable of transforming the asset management industry. We design and employ highly-scalable portfolio management systems to create equity-based strategies designed to meet client investment objectives. We invest on behalf of clients via a direct indexing approach, through highly customized separate accounts. Current investment solutions range from tax advantaged offerings, income based strategies, factor based investing, index replication, values alignment and ESG oriented portfolios - with more strategies under development.
Our team of client portfolio managers works closely with portfolios managers, salespeople, financial advisors and clients to position our strategies, develop and create marketing materials and campaigns and answer and address client questions and requests. Team members are product experts who serve as points of contact for advisor and client communication to offer advice and education. Responsibilities also include collaborating on new investment strategies, developing digital tools, and conducting quantitative research and analysis. Our team is energized by leveraging technology to create scale and customization across our entire business and deliver an excellent client experience with industry leading investment solutions and performance. Our team welcomes individuals who thrive in fast-paced environments with strong quantitative and qualitative skills while demonstrating interest in portfolio management and client collaboration.
RESPONSIBILITIES AND QUALIFICATIONS
Job Responsibilities
Learn and understand CBS investment strategies and portfolio management approach

Collaborate with portfolio managers, sales and marketing to update marketing materials and create collateral to support the entire CBS product suite across multiple client channels.

Conduct client-specific analysis focused on raising assets and retaining assets within the business

Serve as product expert on CBS investment strategies to both internal and external clients, preparing performance reports, performance commentaries, client request for proposals and client due diligence questionnaires

Conduct competitive analyses, peer group analyses and overall market research analysis

Monitor feedback and highlight opportunities with persistent follow-up

Develop solid working relationships with our QIS investment teams, working closely with portfolio managers, researches and investment specialists to gain investment insight to be used in our marketing collateral. Additionally navigate and build relationships across the division to push the materials to market, with compliance, legal, and more.

Thrive in a fast-paced environment, balancing multiple projects in parallel while delivering high quality work

Basic Qualifications

Quantitative orientation; finance and statistics knowledge

Excellent verbal, presentation and written communication skills

Strong multi-tasking skills, ability to work in a fast-paced environment and think clearly under pressure

Thrives in a team-oriented and collaborative environment

Strong interest in the financial markets and good investment sense/commercial instinct

Outstanding attention to detail

Experience and background with quantitative techniques and investment strategies would be preferable

Organized and deadline driven. Disciplined approach to following up, timeliness, and seeing projects through to completion.

Strong PowerPoint and Excel skills

Creativity and problem-solving skills

Computer programming background or experience is ideal (experience with a programming language such as C / C++, Java, Python, R, and/or Matlab)
ABOUT GOLDMAN SACHS
CONSUMER AND INVESTMENT MANAGEMENT DIVISION (CIMD)The Consumer and Investment Management Division includes Goldman Sachs Asset Management (GSAM), Private Wealth Management (PWM) and our Consumer business (Marcus by Goldman Sachs). We provide asset management, wealth management and banking expertise to consumers and institutions around the world. CIMD partners with various teams across the firm to help individuals and institutions navigate changing markets and take control of their financial lives.
ABOUT GOLDMAN SACHS At Goldman Sachs, we commit our people, capital and ideas to help our clients, shareholders and the communities we serve to grow. Founded in 1869, we are a leading global investment banking, securities and investment management firm. Headquartered in New York, we maintain offices around the world. We believe who you are makes you better at what you do. We're committed to fostering and advancing diversity and inclusion in our own workplace and beyond by ensuring every individual within our firm has a number of opportunities to grow professionally and personally, from our training and development opportunities and firmwide networks to benefits, wellness and personal finance offerings and mindfulness programs. Learn more about our culture, benefits, and people at GS.com/careers . We're committed to finding reasonable accommodations for candidates with special needs or disabilities during our recruiting process. Learn more: https://www.goldmansachs.com/careers/footer/disability-statement.html
© The Goldman Sachs Group, Inc., 2021. All rights reserved. Goldman Sachs is an equal employment/affirmative action employer Female/Minority/Disability/Veteran/Sexual Orientation/Gender Identity
Location(s)IN-Bengaluru
Job ID 2021-71474
Schedule Type Full Time
Level Analyst
Function(s) General
RegionIndia
Division Asset Management
Business UnitQIS
Employment Type Employee