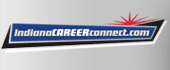 Job Information
Goldman Sachs & Co.

Chief of Staff - Engineering

in

Bengaluru

,

Indiana
MORE ABOUT THIS JOB
The Core Portfolio Operations and Strategy (CPOS) team is a critical part of the global Engineering management team. This team is responsible for driving the execution of strategic priorities as defined by the Core Engineering leadership team, including budgeting and resource planning and oversight, enterprise risk management, divisional communications, regulatory interactions, and external outreach of behalf of Core Engineering and the firm's Chief Technology Officer. The CPOS team works hand in hand with the Chief Technology Officer, Core Engineering Business Unit heads, Divisional Leadership, and other senior leaders on strategic initiatives and special projects. Similar to management consulting, the group works on diverse projects based on the division's priorities.Additionally, the group works on diverse projects based on the division's priorities and:• Manages a wide variety of initiatives for senior leadership of the divisionDevelops management presentations (both internal and external to Engineering)• Plans and oversees the implementation of key programs to address audit findings and regulatory requirements• Oversees the division's workforce strategy and organizational design• Manages the divisional communications strategyDrives the external outreach strategyLevel: Associate / VPWe are looking for a chief of staff to be responsible for managing various operational functions at a central level for Core Engineering.
RESPONSIBILITIES AND QUALIFICATIONS
HOW YOU WILL FULFILL YOUR POTENTIAL
• • On-boarding and off-boarding of employees and contingent workers (CW) using HCMforyou/WAND
• • Raising of RM and CW requests
• • Initiate transfers and follow-ups (inter and intra departments) and enter resignations in RM
• • Chasing of overdue Compliance and Engineering mandatory trainings
• • RMS Tree Maintenance and clean-up (weekly data issues clean-up)
• • Support for hiring managers with regards to FTE/CW on-boarding needs (chasing of BGC status, etc.)
• • Manage vendor requests/spend and budgetary approval using Ariba (formerly TeamConnect)
• • Monitor program/project hygiene
• • Artemis time booking validation
• • Operational hiring tagging, i.e. Software Developer, BI Developers, Product Managers, etc.
• • Headcount activity reporting – weekly or monthly stats on new hires, leavers, open roles, etc. by BU
• • Orgchart maintenance for each BU
• • Space planning and allocation
SKILLS AND EXPERIENCE WE ARE LOOKING FOR
• • Bachelor's Degree
• • 2-3 years of experience in financial services industry, preferably in an analytical function
• • Strong stakeholder/relationship management, particularly with senior individuals
• • Strong communications skills – listening, written, and verbal
• • Exceptional attention to detail
• • Ability to handle multiple, time-sensitive projects while focusing on the quality of work delivered
• • Critical and Analytical Thinking - Ability to demonstrate sound judgement and exercise a thoughtful approach to decision making
• • Advanced understanding of Microsoft Office products with focus on Excel and Powerpoint, tools and utilities for business use
• • Results-oriented and pro-active
• • Ability to handle multiple, time-sensitive projects while focusing on the quality of work delivered
• • Strong problem solving and analytical skills
• • Develop creative, compelling presentations and internal posts to articulate the technology strategy and other leadership messages
Preferred Qualifications
• • Knowledge of products and processes related to the financial services industry would be an advantage, as is related experience in technology strategy or in a client service or business function and/or management consulting
• • Knowledge of automated testing tools and frameworks
• • Experience on tools like JIRA and JIRA Portfolio
ABOUT GOLDMAN SACHS
The Goldman Sachs Group, Inc. is a leading global investment banking, securities and investment management firm that provides a wide range of financial services to a substantial and diversified client base that includes corporations, financial institutions, governments and individuals. Founded in 1869, the firm is headquartered in New York and maintains offices in all major financial centers around the world.
© The Goldman Sachs Group, Inc., 2021. All rights reserved Goldman Sachs is an equal employment/affirmative action employer Female/Minority/Disability/Vet.
Location(s)IN-Bengaluru
Job ID2021-69843
Schedule TypeFull Time
LevelAssociate
Function(s)Software Engineer
RegionIndia
DivisionEngineering
Business UnitCore Engineering Management
Employment TypeEmployee