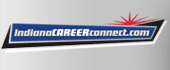 Job Information
Goldman Sachs & Co.

Critical Infrastructure - Platform Services - ETO - Hyderabad

in

Bengaluru

,

Indiana
MORE ABOUT THIS JOB
Platform Services is a 24x7, three city model unified production management team supporting the critical Infrastructure of the firm using cutting-edge systems and processes that form the core of our key business. The team also adopts various tools developed by ETO Engineering team to automate failures using machine learning techniques, notify discrepancies in the health of production environment and automation of health-restoration, with a focus on continuous measurement of risk and cost. Analyst in Platform Services, the Technology Division's "Run-The-Bank" production management organization in Goldman Sachs. Generalist role in the production management function for technologies and systems provides alert management with the help of runbooks.
RESPONSIBILITIES AND QUALIFICATIONS
HOW YOU WILL FULFILL YOUR POTENTIALImprove Infrastructure stability and performance by analyzing patterns, recurring failures and/or issues, and advise and drive application owners on permanent fixes Manage incidents by effectively troubleshooting issues, knowing what the risk involved in preforming actions in a production environment Collaborate globally with in the team, application owners, senior stakeholders and end users.
You are: Independent and comfortable in a fast pace and constantly changing environment Analytical and have the ability to apply your skills and experience to create client-oriented solutions.
SKILLS AND EXPERIENCE WE ARE LOOKING FORa. Basic Qualificationsi. Strong understanding of Unix server infrastructure, Unix/Linux-based operating system,commands and utilities, as well as Configuration Management Toolsii. proficient with configuring and supporting DNS/Bind, Samba, TCP/IP, NFS, LDAP, SSH, DHCP,FTP/TFTP.iii. proficient with configuring and supporting LDAP, OpenDJ, Active Directory and Kerberos.iv. Problem solving in a large enterprise Infrastructure support environment, including experiencewith observing patterns, analyzing root cause and suggesting ideas for resolutionv. Good communication skills with ability to articulate the technical and functional aspects of adevelopment/production problem to help drive solutions with application development teamsand senior stakeholdersvi. Understanding of one of the following Scripting languages: Shell script, Perl, JavaScript, KSH,BASH or Python.
b. Preferred Qualifications [skills & experience used to identify the most qualified or ideal candidates]i. Experience in the Financial Service Industryii. Experience in Cluster Computing and Big Data solutions: Spark, Hadoop, HDSF, XRS using publiccloudiii. Degree in Computer Science
ABOUT GOLDMAN SACHS
The Goldman Sachs Group, Inc. is a leading global investment banking, securities and investment management firm that provides a wide range of financial services to a substantial and diversified client base that includes corporations, financial institutions, governments and individuals. Founded in 1869, the firm is headquartered in New York and maintains offices in all major financial centers around the world.
© The Goldman Sachs Group, Inc., 2021. All rights reserved Goldman Sachs is an equal employment/affirmative action employer Female/Minority/Disability/Vet.
Location(s)IN-Bengaluru
Job ID 2021-69205
Schedule Type Full Time
Level Vice President
Function(s) Application Support
RegionIndia
Division Engineering
Business UnitETO
Employment Type Employee