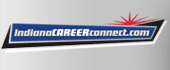 Job Information
Goldman Sachs & Co.

CWM - WM Corp Controllers - Sales Incentive Comp

in

Bengaluru

,

Indiana
MORE ABOUT THIS JOB
WHO WE ARE
The Goldman Sachs Group, Inc. is a leading global financial services firm providing investment banking, securities and investment management services to a substantial and diversified client base that includes corporations, financial institutions, governments and high-net-worth individuals. The firm is headquartered in New York and maintains offices in London, Frankfurt, Tokyo, Hong Kong and other major financial centers around the world.
Founded in 1869, Goldman Sachs has long sustained a commitment to hiring and training outstanding leaders. Our business principles are rooted in integrity, a commitment to excellence, innovation and teamwork. These values enable us to execute successfully a business strategy that is focused on extraordinary client service and superior long-term financial performance for our shareholders.
We conduct our business in increasingly complex markets. Our people must continually find new ways to provide access to capital, manage risk and provide investment opportunities for our clients to enable them to realize their goals. We judge ourselves on our ability to help clients anticipate and respond to changing market conditions and to create opportunities that merit the trust they place in us.
RESPONSIBILITIES AND QUALIFICATIONS
CWM Commissions Tech is a part of the Consumer and Wealth Management division responsible for Sales compensation payout for Advisors. The team provides innovative platforms and tools which enable Sales Advisors, Regional Mgmt. teams, senior leaders, Finance Controllers, management and strategy teams across the division to analyze their commissions , drive efficiencies and forecast future compensation changes.
As an Anaplan Solution Architect you will work with technical team members, business partners, and consultants to design and deliver the Anaplan solutions to support division-wide Sales Compensation within CWM. The ideal candidate must have done Anaplan implementations before and can anticipate what needs to be done, adapt quickly, and work well in a fast-paced, enriching environment.
Responsibilities:
Hands-on experience designing and delivering end to end solution in Anaplan

Hands-on experience building and supporting complex Sales compensation models using the Anaplan platform

Hands-on experience using Anaplan Data Hub as source for model builds

Understand functional and non-functional requirements from business and how they translate in Anaplan features

Experience working with large data sets

Experience building Anaplan dashboards for presentation and interaction by end users

Modify existing models as part of a connected solution, optimization, or to incorporate new functionality

Experience in Agile development process

Design creative prototypes/Proofs of Concept according to business specifications

Conduct functional and non-functional testing, perform unit and integration testing and troubleshoot and debug applications

Demonstrated experience leading and managing vendor relationships
Basic Qualifications
Bachelor's degree in Engineering or a qualified finance and accounting professional with demonstrated functional experience in Finance functions

5+ years of experience in successfully implementing Anaplan or other EPM solutions as a Model Builder

2+ years experience of successfully implementing Anaplan solutions as lead Solution Architect Certifications required:

Master Anaplanner

Anaplan Solution Architect

Anaplan Model Builder

Ability to translate current standalone processes to effective, efficient, and scalable multi-dimensional Anaplan models

Strong expertise and deep understanding of multi-dimensional modeling

Strong understanding of data/integration both inbound as well as outbound with customer source systems (ERP, CRM, etc.)

Ability to configure and maintain Anaplan lists, modules, dashboards, actions, and other model settings

Ability to translate from model-building in Excel to multi-dimensional technologies

Possess strong quantitative and analytical skills

Comfortable with multi-tasking, managing multiple stakeholders and working as part of a global team

Excellent communication skills including experience speaking to technical and business audiences

Strong problem solving and troubleshooting skills with the ability to exercise mature judgment

Proven ability to lead and execute responsibilities simultaneously

Coaching Mentality
Preferred Qualifications
Experience in Excel spreadsheet modeling, macros, pivot tables, formulas, charts, etc.

Good knowledge of data visualization (Business Intelligence) and data modelling

Experience in Anaplan New UX

Exposure to API management, usage and development
ABOUT GOLDMAN SACHS
CONSUMER AND INVESTMENT MANAGEMENT DIVISION (CIMD)The Consumer and Investment Management Division includes Goldman Sachs Asset Management (GSAM), Private Wealth Management (PWM) and our Consumer business (Marcus by Goldman Sachs). We provide asset management, wealth management and banking expertise to consumers and institutions around the world. CIMD partners with various teams across the firm to help individuals and institutions navigate changing markets and take control of their financial lives.
ABOUT GOLDMAN SACHSAt Goldman Sachs, we commit our people, capital and ideas to help our clients, shareholders and the communities we serve to grow. Founded in 1869, we are a leading global investment banking, securities and investment management firm. Headquartered in New York, we maintain offices around the world.We believe who you are makes you better at what you do. We're committed to fostering and advancing diversity and inclusion in our own workplace and beyond by ensuring every individual within our firm has a number of opportunities to grow professionally and personally, from our training and development opportunities and firmwide networks to benefits, wellness and personal finance offerings and mindfulness programs. Learn more about our culture, benefits, and people at .We're committed to finding reasonable accommodations for candidates with special needs or disabilities during our recruiting process. Learn more:
© The Goldman Sachs Group, Inc., 2021. All rights reserved.Goldman Sachs is an equal employment/affirmative action employer Female/Minority/Disability/Veteran/Sexual Orientation/Gender Identity
Location(s)IN-Bengaluru
Job ID2021-68815
Schedule TypeFull Time
LevelAssociate
Function(s)Software Engineer
RegionIndia
DivisionConsumer and Investment Management Division
Business UnitWM Corp Controllers
Employment TypeEmployee