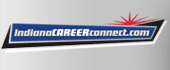 Job Information
Goldman Sachs & Co.

CWMD - Marcus by Goldman Sachs -Transaction Decision Platform- Analyst - Bengaluru

in

Bengaluru

,

Indiana
MORE ABOUT THIS JOB
CWMD- Marcus by Goldman Sachs - Analyst- Bengaluru
Consumer and Investment Management (CIMD) at Goldman Sachs
The Consumer and Investment Management Division includes Goldman Sachs Asset Management, Private Wealth Management and our Consumer business (Marcus by Goldman Sachs). We provide asset management, wealth management and banking expertise to consumers and institutions around the world. CIMD partners with various teams across the firm to help individuals and institutions navigate changing markets and take control of their financial lives. Consumer business, externally known as Marcus by Goldman Sachs, is comprised of the firm's digitally-led consumer businesses, which include our deposits and lending businesses, as well as our personal financial management app, Clarity Money. Consumer combines the strength and heritage of a 150-year-old financial institution with the agility and entrepreneurial spirit of a tech start-up.Through the use of machine learning and intuitive design, we provide customers with powerful tools that are grounded in value, transparency and simplicity to help them make smarter decisions about their money.
RESPONSIBILITIES AND QUALIFICATIONS
Job Responsibilities:
Design, build and implement best in class credit decision infrastructure for digital banking products for top global financial firm:-
 Identify multitudes of data sources and build processing capability to retain highest degree of information value for credit modelling and strategy development.
 Build capability to process hundreds of attributes to run optimization algorithms with complex constraints to determine underwriting decision, loan amount and pricing.
 Collaborate with marketing, analytics, decision science, operation and technology to build a seamless credit decision framework over customer lifecycle that covers targeting, underwriting and servicing of loans.
 Build and optimize existing customer management strategies to improve customer level profitability.
 Analyze and evaluate potential vendors/data providers for incremental value in credit management strategies in a continuous improvement environment.
 Keep up to date with applicable regulations and compliance requirements with possible interactions with internal and external regulators.
Basic Qualifications:
 Master's degree (U.S. or equivalent) in Mathematics, Statistics, Economics, Engineering or a related field. 4+ years of experience working for a financial services company in risk management, technology or other quantitative function Prior experience as a team member or technical lead in any execution process Building, improving, or analyzing risk management in a digital consumer or small business lending context Utilizing SAS, R, Python (or similar) for advanced statistical analysis for strategy development. Deep understanding of available technology, products and pain points of credit decision execution. Managing several projects simultaneously and driving end-to-end project delivery Hands-on experience with C++, Java , Python or an equivalent programming language, and thorough knowledge of object oriented software engineering concepts Strong knowledge of data structures, algorithms and design patterns Exceptional written and oral communication skills with a proven ability to articulate complex ideas, express and defend a point of view, and influence outcomes
Preferred qualifications:
 Hands on experience on micro-service design and implementation, such as dedicated decision engines and/or orchestration layers. Expert knowledge of U.S. credit bureau data and Risk Scorecards building infrastructure
ABOUT GOLDMAN SACHS
ABOUT GOLDMAN SACHSAt Goldman Sachs, we commit our people, capital and ideas to help our clients, shareholders and the communities we serve to grow. Founded in 1869, we are a leading global investment banking, securities and investment management firm. Headquartered in New York, we maintain offices around the world.We believe who you are makes you better at what you do. We're committed to fostering and advancing diversity and inclusion in our own workplace and beyond by ensuring every individual within our firm has a number of opportunities to grow professionally and personally, from our training and development opportunities and firmwide networks to benefits, wellness and personal finance offerings and mindfulness programs. Learn more about our culture, benefits, and people at GS.com/careers.We're committed to finding reasonable accommodations for candidates with special needs or disabilities during our recruiting process. Learn more:https://www.goldmansachs.com/careers/footer/disability-statement.html
© The Goldman Sachs Group, Inc., 2020. All rights reserved.Goldman Sachs is an equal employment/affirmative action employer Female/Minority/Disability/Veteran/Sexual Orientation/Gender Identity
Location(s)IN-Bengaluru
Job ID2020-68566
Schedule TypeFull Time
LevelAnalyst
Function(s)General, Quantitative Engineer
RegionIndia
DivisionConsumer and Wealth Management
Business UnitUS Deposits
Employment TypeEmployee