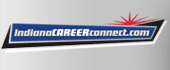 Job Information
Goldman Sachs & Co.

FICC Systematic Market making (SMM) - Execution Solutions Strat

in

Bengaluru

,

Indiana
MORE ABOUT THIS JOB
GLOBAL MARKETS
Our core value is building strong relationships with our institutional clients, which include corporations, financial service providers, and fund managers. We help them buy and sell financial products on exchanges around the world, raise funding, and manage risk. This is a dynamic, entrepreneurial team with a passion for the markets, with individuals who thrive in fast-paced, changing environments and are energized by a bustling trading floor.
RESPONSIBILITIES AND QUALIFICATIONS
Goldman Sachs Firm Overview
The Goldman Sachs Group, Inc. is a leading global investment banking, securities and investment management firm that provides a wide range of financial services to a substantial and diversified client base that includes corporations, financial institutions, governments and high-net-worth individuals. Founded in 1869, the firm is headquartered in New York and maintains offices in London, Frankfurt, Tokyo, Hong Kong, Bangalore and other major financial centres around the world.
Divisional Overview
Goldman Sachs' Strat business unit is a world leader in developing quantitative and technological techniques to solve complex business problems. Working within the firm's trading, sales, banking and investment management divisions, Strats use their mathematical and scientific training to create financial products, advise clients on transactions, measure risk, and identify market opportunities.
Job Summary & Responsibilities
Product Development and parameter optimisation of existing and new Algorithms on both the front-end and the back-end

Conduct high-level market microstructure and execution strategy analysis, and present these results to both internal and external audiences

Guide the development of pre-trade, real-time monitoring and post-trade analytics infrastructure and tools for both internal and external audiences

Seek to understand where Algorithemic Execution fits within the rapidly evolving competitive and regulatory landscape in the electronic space

Work with 3rd party vendors to understand their product development cycles as well as distribute Algorithms products via those channels

Interact with clients to provide them with Execution Analysis and Market Colour to help them optimise their use of Algorithms
Basic Qualifications
Successful members of our team hold Bachelors, Masters and Doctoral degrees in a STEM (Science, Technology, Engineering and Maths) discipline. We are interested in bright individuals who have strong mathematical and computational backgrounds, experience in electronic financial markets, and who possess skills in the following areas:
A passion for technology, a good understanding of the architecture of complex technological systems and an interest in developing technical solutions to empower/scale the business

Past experience with analysis of large data sets (SQL or KDB)

Strong interpersonal and communication skills, as the role requires the ability to break down a technical conversation to a non-technical person and vice-versa

Interest in Algorithmic trading

Self-motivated and an inquisitive nature to study any open problem in the Algo trading space using both a top down and bottom up approach
Preferred Qualifications
Past coding experience in Python/Java/C

Product Development or User experience/design experience

Familiarity with FX, Rates or Futures markets and market structure
ABOUT GOLDMAN SACHS
ABOUT GOLDMAN SACHS
At Goldman Sachs, we commit our people, capital and ideas to help our clients, shareholders and the communities we serve to grow. Founded in 1869, we are a leading global investment banking, securities and investment management firm. Headquartered in New York, we maintain offices around the world.We believe who you are makes you better at what you do. We're committed to fostering and advancing diversity and inclusion in our own workplace and beyond by ensuring every individual within our firm has a number of opportunities to grow professionally and personally, from our training and development opportunities and firmwide networks to benefits, wellness and personal finance offerings and mindfulness programs. Learn more about our culture, benefits, and people at .We're committed to finding reasonable accommodations for candidates with special needs or disabilities during our recruiting process. Learn more:
© The Goldman Sachs Group, Inc., 2020. All rights reserved.Goldman Sachs is an equal employment/affirmative action employer Female/Minority/Disability/Veteran/Sexual Orientation/Gender Identity
Location(s)IN-Bengaluru
Job ID2020-65869
Schedule TypeFull Time
LevelAnalyst
Function(s)General
RegionIndia
DivisionGlobal Markets
Business UnitFICC APEJ Systematic Mrkt Maki
Employment TypeEmployee