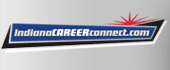 Job Information
Goldman Sachs & Co.

Full-stack Developer DA - AIMS, GSIP, CA, Alts Core

in

Bengaluru

,

Indiana
MORE ABOUT THIS JOB
Goldman Sachs Asset Management is one of the world's leading asset management institutions. GSAM delivers innovative investment solutions managing more than One Trillion US Dollars on a global, multi-product platform. Our products include Hedge Funds, Private Equity, Fund of Funds, Quantitative Strategies, Fixed Income, Fundamental Equity and a Global Portfolio Solutions Business. GSAM Technology is directly aligned to thebusiness. Software is engineered in a fast-paced, dynamic environment, adapting to market and customer needs to deliver robust solutions in an ever-changing business environment.GSAM Technology builds on top of cutting edge in-house platforms complimented with a strong focus on leveraging open source solutions.
Our team of engineers builds solutions to the most complex problems. We develop cutting-edge systems and processes that form the core of our key business and enable transactions to move in milliseconds. We provide real-time access to critical deal information.We are seeking a driven, self-motivated full-stack developer who will:• Participate in analyzing business requirements.• Work closely with the stake-holder to help define priorities, clarify business requirements and ensure proper testing.• Manage SDLC process for development and delivery of projects, manage other resources on the projects.• Coding, testing and deployment of various system components
RESPONSIBILITIES AND QUALIFICATIONS
HOW YOU WILL FULFILL YOUR POTENTIAL
• Focusing on digitizing investment process workflow across DirectAlts
SKILLS AND EXPERIENCE WE ARE LOOKING FOR
• 2 years of Java/Scala Experience, Angular/React / NoSql experience is a plus
• Good communication & Analytical skills with a strong desire to learn
• Initiative/Ownership - The candidate must be self-motivated, with the ability to find creative solutions
Preferred Qualifications
• Financial Products experience – Fixed Income, Equity, Derivatives, Loans
• Regulatory Reporting experience a plus.
• Experience with web technologies like AngularJS , JavaScript, REST and HTML
ABOUT GOLDMAN SACHS
The Goldman Sachs Group, Inc. is a leading global investment banking, securities and investment management firm that provides a wide range of financial services to a substantial and diversified client base that includes corporations, financial institutions, governments and individuals. Founded in 1869, the firm is headquartered in New York and maintains offices in all major financial centers around the world.
© The Goldman Sachs Group, Inc., 2020. All rights reserved Goldman Sachs is an equal employment/affirmative action employer Female/Minority/Disability/Vet.
Location(s)IN-Bengaluru
Job ID 2019-53073
Schedule Type Full Time
Level Associate
Function(s) Software Engineer
RegionIndia
Division Asset Management
Business UnitGSAM AIMS
Employment Type Employee