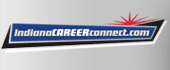 Job Information
Goldman Sachs & Co.

Global Markets - APAC Macro Trading - Analyst/Associate - Bengaluru

in

Bengaluru

,

Indiana
MORE ABOUT THIS JOB
Global Markets
Our core value is building strong relationships with our institutional clients, which include corporations, financial service providers, and fund managers. We help them buy and sell financial products on exchanges around the world, raise funding, and manage risk. This is a dynamic, entrepreneurial team with a passion for the markets, with individuals who thrive in fast-paced, changing environments and are energized by a bustling trading floor.
RESPONSIBILITIES AND QUALIFICATIONS
APAC Macro Trading
The APAC Macro Trading desk is responsible to make markets in FICC Macro products such as Interest Rate and FX primarily. We trade Interest Rate, FX, Credit and Commodity underliers in both securities and derivatives form to manage the risk of the portfolio.
Your Impact
As a key driver of new initiative to apply Artificial Intelligence ("AI"); Machine Learning technology to Macro Trading business, you will collaborate closely with other Macro traders, Strats and Engineers to design and implement strategies to support Macro trading approach. Your day-to-day may include but not limited to i) discussing and implementing new analysis on macro trading with machine learning ii) analysis on market data and franchise flow, reviewing and enhancing existing analysis and trading logistics to manage risk across asset classes and communicating with various control or operational function stakeholders.
Who We Look For
Strong AI and Machine Learning skills and passion to apply them to Macro Trading business

Willingness to confront relentless financial engineering challenges with strong technical skills and quantitative ability

Experience and faculty to manage projects collaboratively

Capacity to lead interactive technical discussion with various non-specialists

Detail-oriented work style with excellent written and verbal communication skills

High teamwork skills

1 to 3 years experience preferred
Why Macro Trading
Macro Trading as well as many other business in the world requires transformation with AI and Machine Learning technology. It's not an exception to new standard of business in terms of efficiency and quality. Macro Trading is not just processing of transactions but more like strategic portfolio management based on analysis to better serve for our clients, where the new advanced technology should be able to provide intelligent solution rather than mere automation. The new technology will become a very basic and standard skill set not only for engineering or quants but also for trading desks. Implementation inside trading desk should have clear advantage in real time OODA loop and the result of achievement is directly measurable by the revenues generated in the portfolio. Let's start the latest generation of Macro Trading together.
ABOUT GOLDMAN SACHS
ABOUT GOLDMAN SACHS
At Goldman Sachs, we commit our people, capital and ideas to help our clients, shareholders and the communities we serve to grow. Founded in 1869, we are a leading global investment banking, securities and investment management firm. Headquartered in New York, we maintain offices around the world.We believe who you are makes you better at what you do. We're committed to fostering and advancing diversity and inclusion in our own workplace and beyond by ensuring every individual within our firm has a number of opportunities to grow professionally and personally, from our training and development opportunities and firmwide networks to benefits, wellness and personal finance offerings and mindfulness programs. Learn more about our culture, benefits, and people at .We're committed to finding reasonable accommodations for candidates with special needs or disabilities during our recruiting process. Learn more:
© The Goldman Sachs Group, Inc., 2020. All rights reserved.Goldman Sachs is an equal employment/affirmative action employer Female/Minority/Disability/Veteran/Sexual Orientation/Gender Identity
Location(s)IN-Bengaluru
Job ID2020-64455
Schedule TypeFull Time
LevelAnalyst
Function(s)General
RegionIndia
DivisionGlobal Markets
Business UnitGlobal Interest Rate Products
Employment TypeEmployee