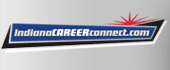 Job Information
Goldman Sachs & Co.

Global Markets Division -CRE Warehouse Asset Management - Analyst- Bangalore

in

Bengaluru

,

Indiana
MORE ABOUT THIS JOB
Loan Management team is a business unit within the Global Markets division, primarily supporting the Mortgage Loan Trading and Investment Banking groups. The team is a multi-faceted diligence and asset management platform specializing in whole loan acquisition, sales, securitizations, and financing opportunities in the US, EMEA and APAC. The Loan Management team has product expertise across mortgages, consumer loans, real estate and warehouse financing.
RESPONSIBILITIES AND QUALIFICATIONS
Role Overview
Goldman Sachs Services Private Ltd. is seeking a Financial Analyst to support the Loan Asset Management team. The successful candidate will provide support to the Loan Asset Management team throughout the life of a commercial real estate asset in areas such as property performance monitoring, reporting, market research and modeling. The successful candidate will be expected to offer an analytical approach to improve processes and provide useful reporting and insights while managing their time between a high volume of time-sensitive projects.
RESPONSIBILIITES:
Review and summarize key metrics from client-provided asset summary reports for use in initial deal screening process

Organize/map property operating statements for use in valuation, performance reporting and covenant tracking

Review construction draw requests for completeness and tracking to proposed construction budget

Track reporting such as rent rolls, leases, financial statements and update key data points into firm systems/models

Monitor asset and portfolio performance triggers, asset eligibility and concentration limits

Calculate, analyze, and monitor financial covenants to ensure compliance with legal documents

Research key 3rd-party market-level performance data (occupancy, rents, new supply, construction trends, etc.) for specific CRE assets in the portfolio.
Skills / Experience:
Strong academic background – in finance, business, math, or accounting degree

Strong communication skills (clear, concise, and confident) with the ability to manage internal and external relationships

Experience working with large sets of data a plus

Commercial focus and interest in financial and Real Estate markets

Team player

Strong project and time management skills

Proficient in Microsoft Excel

Able to work under tight time constraints

Able to manage, organize and improve current processes

Experience with Tableau and SSRS or other report automation software a plus

Commercial Real Estate asset management and ARGUS experience a plus
ABOUT GOLDMAN SACHS
ABOUT GOLDMAN SACHSAt Goldman Sachs, we commit our people, capital and ideas to help our clients, shareholders and the communities we serve to grow. Founded in 1869, we are a leading global investment banking, securities and investment management firm. Headquartered in New York, we maintain offices around the world.We believe who you are makes you better at what you do. We're committed to fostering and advancing diversity and inclusion in our own workplace and beyond by ensuring every individual within our firm has a number of opportunities to grow professionally and personally, from our training and development opportunities and firmwide networks to benefits, wellness and personal finance offerings and mindfulness programs. Learn more about our culture, benefits, and people at .We're committed to finding reasonable accommodations for candidates with special needs or disabilities during our recruiting process. Learn more:
© The Goldman Sachs Group, Inc., 2020. All rights reserved.Goldman Sachs is an equal employment/affirmative action employer Female/Minority/Disability/Veteran/Sexual Orientation/Gender Identity
Location(s)IN-Bengaluru
Job ID2021-69140
Schedule TypeFull Time
LevelAnalyst
Function(s)General
RegionIndia
DivisionGlobal Markets
Business UnitLoan Management
Employment TypeEmployee