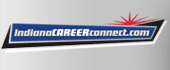 Job Information
Goldman Sachs & Co.

Human Capital Management - Reporting & Metrics - Associate - Bengaluru

in

Bengaluru

,

Indiana
MORE ABOUT THIS JOB
WHO WE ARE
Goldman Sachs is a leading global investment banking, securities and investment management firm that provides a wide range of services worldwide to a substantial and diversified client base that includes corporations, financial institutions, governments and high net-worth individuals. Founded in 1869, it is one of the oldest and largest investment banking firms in the world. The firm is headquartered in New York and maintains offices in London, Bangalore, Frankfurt, Tokyo, Hong Kong and other major financial centres around the world. We are committed to growing our distinctive culture and upholding our core values, which always place our client's interests first. These values are reflected in our Business Principles, which emphasise integrity, commitment to excellence,innovation and teamwork.
OUR IMPACT
Human Capital Management (HCM) is at the forefront of supporting business growth and change at Goldman Sachs, and our people are at the center of driving that change. We are looking for professionals with strong analytical and communication skills, enthusiasm, and intellectual curiosity. Our team is comprised of individuals who understand data, people, process, technology and operations. Our work is fast-paced and requires individuals to be proactive and have strong business acumen. HCM works across the organization and has stakeholders at all levels of the firm across all business areas.
YOUR IMPACT
The HCM Reporting & Metrics team supports the global HCM function with advanced reporting, deep dive analytics, project/process management and data governance advisory. The team partners with internal HCM clients to provide quantitative insights that empower HCM to meet its strategic goals.
RESPONSIBILITIES AND QUALIFICATIONS
HOW YOU WILL FULFILL YOUR POTENTIAL
 Develop a thorough understanding of HCM data landscape, systems and processes to partner with HCM colleagues in the strategic delivery of key people priorities Proactively identify ways to improve existing solutions, streamline and automate reporting, create greater efficiency and share best practice across our global team Produce executive quality quantitative analyses and interactive dashboards to enable senior stakeholders to spotlight patterns,trends and formulate hypotheses Design regular and ad hoc reports to support the strategic people agenda using advanced data visualization techniques Model and analyse dynamic workforce planning scenarios to meet organizational goals Investigate issues and queries, assess their impact and ensure efficient resolution for more complex issues working across the global team Partner with Talent Advisors to design and execute customized, holistic solutions to address diverse data-related business needs
CAREER DEVELOPMENT OPPORTUNITY
This role provides a chance to learn about the functioning of the Human Capital Management function and to develop data analytics skills across a broad range of topics and tools. This role also provides exposure to senior stakeholders, offering excellent opportunities for career development. The firm provides a range of development opportunities courses and a formal Feedback 360+ review processto enhance depth of knowledge and to equip individuals to progress in their careers.
SKILLS & EXPERIENCE WE'RE LOOKING FOR
BASIC QUALIFICATIONS
Functional & Technical Expertise
 Excellent analytical skills, being comfortable working with large sets of data and presenting results that tell a clear, insightful and compelling story Excel – strong preference for individuals comfortable with macros, pivot tables, and complex formulas Proficiency in using some of the leading Business Intelligence platforms and tools (Tableau, Alteryx, Business Objects, Oracle, or similar) Ability to independently create and maintain robust data flow processes, preferably using some of the leading ETL solutions Familiarity with data visualization best practices Expertise in some of the data science and analytics standard languages (SQL, R, C#, Java, Python, VBA, etc.) a plus Proven experience with independently developing or managing a major deliverable; strong project management skills a plus Familiarity with HR processes and data landscape a plus Innovation Spot and clearly articulate data management issues and propose practical solutions Confidence to advise on potential approaches to business needs, including analysis of associated costs and trade-offs Proven track record of taking initiative and implementing innovation Good working knowledge of available HR technology capabilities and deployment tactics and intellectual curiosity in the field Understanding basic principles of process re-engineering and how to apply those to existing workflows and procedures
Client Focus
 Identify client needs and appropriately work to understand the foundations of great client experience, while leveraging available internal tools to provide the best service possible Establish, cultivate and leverage relationships to identify and execute on process enhancements High level of maturity, integrity and ability to manage confidential information and impeccable judgment
Risk Management
 Pay strong attention to detail and develop awareness of reputational risk and accountability Articulate operational and risk impacts related to a specific task or procedure Apply root cause analysis to identify opportunities for process improvements or work prioritization
PREFERRED QUALIFICATIONS
 Graduate or Undergraduate degree in Computer Science, Statistics, Finance, Mathematics, Engineering, or similar At least 5 years of work experience in an analytical or reporting role Sound consulting skills, developed through providing business advisory to senior internal or external clients Ability to work within a high-risk environment and meet challenging deadlines and targets Ability to work well both independently and in a global team environment Strong English language skills and ability to communicate effectively in writing and verbally
ABOUT GOLDMAN SACHS
ABOUT GOLDMAN SACHS
At Goldman Sachs, we commit our people, capital and ideas to help our clients, shareholders and the communities we serve to grow. Founded in 1869, we are a leading global investment banking, securities and investment management firm. Headquartered in New York, we maintain offices around the world.We believe who you are makes you better at what you do. We're committed to fostering and advancing diversity and inclusion in our own workplace and beyond by ensuring every individual within our firm has a number of opportunities to grow professionally and personally, from our training and development opportunities and firmwide networks to benefits, wellness and personal finance offerings and mindfulness programs. Learn more about our culture, benefits, and people at .We're committed to finding reasonable accommodations for candidates with special needs or disabilities during our recruiting process. Learn more:
© The Goldman Sachs Group, Inc., 2020. All rights reserved.Goldman Sachs is an equal employment/affirmative action employer Female/Minority/Disability/Veteran/Sexual Orientation/Gender Identity
Location(s)IN-Bengaluru
Job ID2020-67169
Schedule TypeFull Time
LevelAssociate
Function(s)General
RegionIndia
DivisionHuman Capital Management
Business UnitInsights & Analytics
Employment TypeEmployee