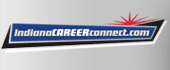 Job Information
Goldman Sachs & Co.

Infrastructure Engineer - Risk Engineering

in

Bengaluru

,

Indiana
MORE ABOUT THIS JOB
Risk Engineering
Risk Engineering combines the principles of Computer Science, Mathematics and Finance to produce large scale, computationally intensive calculations of risk Goldman Sachs faces with each transaction we engage in. Working across Credit, Market, Liquidity and Operations risk, the Risk Engineering Systems Reliability Team has an opportunity for an Associate level Systems Engineer to work across a broad range of applications and technologies to keep the suite operating at peak efficiency and compliant with Goldman Sachs best practices.
Are you interested in learning about risk or perhaps expanding what you know, while still staying close to your roots as a software engineer? As an Engineer in the Risk Engineering organization, you will have the opportunity to impact one or more aspects of risk management (credit, market, liquidity, operational and model risk). You will work with a team of talented engineers to drive the build & adoption of common tools, platforms and applications. Risk Applications, Platforms and Data (RAPD) team identifies problems across Risk and engineers solutions to monitor and manage Risk in a timely and reliable manner. The team builds solutions that are offered as a software product or as a hosted service. We are a dynamic team of talented developers and architects who partner with business areas and other technology teams to deliver high profile projects using a raft of technologies that are fit for purpose (Java, Cloud computing, HDFS, Spark, S3, ReactJS, Sybase IQ among many others). A glimpse of the interesting problems that we engineer solutions for, include acquiring high quality data, storing it, performing risk computations in limited amount of time using distributed computing, and making data available to enable actionable risk insights through analytical and response user interfaces.
RESPONSIBILITIES AND QUALIFICATIONS
How will you fulfil your potential -
Write code in a variety of languages to align applications with changing standards.

Tune applications for performance, reliability and scalability.

Help plan and execute the migration of hardware and system software to the latest standards.

Execute DevOps best practices for continuous optimization of the application environment.

Take ownership over project timelines and deliverables.
Skills and experience we are looking for -
Development experience including a clear understanding of core programming concepts.

Proficient with Linux fundamentals.

Comfortable with server and database architecture fundamentals.

A prompt, analytical approach when faced with intricate problems.

Comfortable working as a part of a global team in a dynamic, fast-paced financial environment including managing multiple stakeholders and projects.

Ability to effectively communicate verbally and through writing with both technical and non-technical users.

Enthusiasm to learn new technologies and always improve your technical skillset.
Preferred Qualifications -
Experience with Java

Experience with SQL and Sybase / Oracle or DB2.

An understanding of common application patterns (e.g. client server, N tier web application).
ABOUT GOLDMAN SACHS
ABOUT GOLDMAN SACHS
At Goldman Sachs, we commit our people, capital and ideas to help our clients, shareholders and the communities we serve to grow. Founded in 1869, we are a leading global investment banking, securities and investment management firm. Headquartered in New York, we maintain offices around the world.We believe who you are makes you better at what you do. We're committed to fostering and advancing diversity and inclusion in our own workplace and beyond by ensuring every individual within our firm has a number of opportunities to grow professionally and personally, from our training and development opportunities and firmwide networks to benefits, wellness and personal finance offerings and mindfulness programs. Learn more about our culture, benefits, and people at .We're committed to finding reasonable accommodations for candidates with special needs or disabilities during our recruiting process. Learn more:
© The Goldman Sachs Group, Inc., 2020. All rights reserved.Goldman Sachs is an equal employment/affirmative action employer Female/Minority/Disability/Veteran/Sexual Orientation/Gender Identity
Location(s)IN-Bengaluru
Job ID2020-64286
Schedule TypeFull Time
LevelAssociate
Function(s)Systems Engineer
RegionIndia
DivisionEngineering
Business UnitRisk Engineering
Employment TypeEmployee