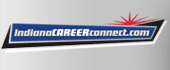 Job Information
Goldman Sachs & Co.

Internal Audit - Consumer Tech (CCBD Tech) - Associate - Bengaluru

in

Bengaluru

,

Indiana
MORE ABOUT THIS JOB
WHO WE ARE
The Goldman Sachs Group, Inc. is a leading global financial services firm providing investment banking, securities and investment management services to a substantial and diversified client base that includes corporations, financial institutions, governments and high-net-worth individuals. The firm is headquartered in New York and maintains offices in London, Frankfurt, Tokyo, Bangalore, Hong Kong and other major financial centers around the world.
INTERNAL AUDIT
In Internal Audit, we ensure that Goldman Sachs maintains effective controls by assessing the reliability of financial reports, monitoring the firm's compliance with laws and regulations, and advising management on developing smart control solutions. Our group has unique insight on the financial industry and its products and operations. We're looking for detail-oriented team players who have an interest in financial markets and want to gain insight into the firm's operations and control processes.
RESPONSIBILITIES AND QUALIFICATIONS
Responsibilities:
For each assigned review you will report to an experienced project manager. You will be expected to:- Assist in scoping and planning of a review.- Assist in executing the review.- Analyze the design of controls around the underlying system architecture in the context of information technology controls and its impact on the business. Analyze the business and technology processes to evaluate the design and effectiveness of the relevant technology controls by designing and executing tests to validate identified system control features, which may require data analysis, code inspection and re-performance of system processes.- Document the results of the test steps executed within the IA automated document project repository as per the departmental guidelines.- Assist in vetting audit observations
Assist in tracking, monitoring and recording remediation of risks identified in reviews.
Basic Qualifications:
BE/B Tech/MCA/MBA in Systems/MSc or equivalent University degrees in technology- 4-8 years of experience in retail bank technology audit focusing on online banking and consumer lending products (e.g., open-end and closed-end credit)- Technology audit skills including an understanding of:o System architecture, with high level understanding of databases, operating systems and messaging- Prior experience of testing automated IT application and cloud security controls- Experience with software development, information and cybersecurity, cloud computing, development operations- Understanding of software development and system architecture- High level understanding of databases, operating systems and messaging- Proficiency in Excel and SQL- Must be able to multitask while managing both time and work load Must be highly motivated with strong analytical skills, willing and able to learn new business and system processes quickly
ABOUT GOLDMAN SACHS
ABOUT GOLDMAN SACHSAt Goldman Sachs, we commit our people, capital and ideas to help our clients, shareholders and the communities we serve to grow. Founded in 1869, we are a leading global investment banking, securities and investment management firm. Headquartered in New York, we maintain offices around the world.We believe who you are makes you better at what you do. We're committed to fostering and advancing diversity and inclusion in our own workplace and beyond by ensuring every individual within our firm has a number of opportunities to grow professionally and personally, from our training and development opportunities and firmwide networks to benefits, wellness and personal finance offerings and mindfulness programs. Learn more about our culture, benefits, and people at GS.com/careers.We're committed to finding reasonable accommodations for candidates with special needs or disabilities during our recruiting process. Learn more:https://www.goldmansachs.com/careers/footer/disability-statement.html
© The Goldman Sachs Group, Inc., 2020. All rights reserved.Goldman Sachs is an equal employment/affirmative action employer Female/Minority/Disability/Veteran/Sexual Orientation/Gender Identity
Location(s)IN-Bengaluru
Job ID2020-64336
Schedule TypeFull Time
LevelAssociate
Function(s)General
RegionIndia
DivisionInternal Audit
Business UnitIA Engineering
Employment TypeEmployee