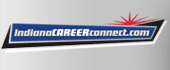 Job Information
Goldman Sachs & Co.

Investment Banking Division- IBD Engineering- Quantitative Engineer-Associate- Bengaluru

in

Bengaluru

,

Indiana
MORE ABOUT THIS JOB
INVESTMENT BANKING
Our division works on some of the most complex financial challenges and transactions in the market today. Whether advising on a merger, providing financial solutions for an acquisition, or structuring an initial public offering, we handle projects that help clients at major milestones. We work with corporations, pension funds, financial sponsors, and governments and are team of strong analytical thinkers, who have a passion for producing out-of-the-box ideas.
ABOUT STRATS IN THE INVESTMENT BANKING DIVISION, BENGALURU
The IBD Strats team in Bangalore is focused on developing two core competencies around AI and Risk, thereby generating predictive and prescriptive analytics for the division, IBD businesses and clients. Strats work to create quantitative and technical solutions for IBD senior management and bankers/clients. The Risk strats design and develop tools, methodology for accurate, efficient and timely measurement of risk within the division. Your impact Be a part of a small but growing team of quantitative professionals in the heart of the division, working alongside risk managers to assess and report divisional risk. Be privy to the philosophy of risk management of the entire division. Create new frameworks for offering meaningful views of our risk to senior management, enabling them to take decisions on business selection, hedging etc.
RESPONSIBILITIES AND QUALIFICATIONS
RESPONSIBILITIES AND QUALIFICATION
KEY RESPONSIBILITES
Model development, maintenance and enhancement

Financial models used to price loans, bonds and other bespoke products relevant to IBD are owned by IBD risk strats

Strats responsible for upgrading existing models, to better comply with validation requirements

Strats work with risk managers to assist in guiding business on how best to book new trades – choice of model, choice of features given deal economics

Business selection

Maintain/enhance the Return on Attributed Equity (ROAE) modelling framework used for business selection

Understand and model revenue and capital implications of deals

Reporting risk

Calculating and reporting risk metrics to management – backward and forward looking views

Creating/maintaining existing automated risk infrastructure used for daily/weekly/monthly risk reports

Understand and explain changes in risk as requested by risk managers within IBD as well as by market risk managers

Support businesses with their risk related needs

Provide data analytics, model generation as requested by risk managers

Support desks like CLO (warehousing), CRE (real estate)

Support regulatory requirements

Design and report PnL and balance sheet for FED and other regulators

Provide budgetary and league table support to IBD Management/Strategy teams
REQUIREMENTS
Strong academic background in a relevant STEM field - Computer Science, Engineering, Physics or Mathematics. MBA from a premier institute is a plus

Expertise in aspects of quantitative analysis related to finance, e.g. statistics, stochastic calculus, econometrics, financial modeling

Solid background in computer programming, Python, C++, Java, Matlab or equivalent language, preferably in financial or technical computations

Excellent communication skills, experience speaking to technical and business audiences and working in a global team
PREFERRED QUALIFICATIONS
2+ years of risk management experience (model development or validation)

Understanding of risk metrics like VaR, CSW, GMS, PE etc.

Understanding of basic pricing models – black scholes, calibration etc.

Awareness of capital requirement frameworks like Basel, SLR

Awareness of federal stress tests like CCAR/DFAST
ABOUT GOLDMAN SACHS
ABOUT GOLDMAN SACHS
At Goldman Sachs, we commit our people, capital and ideas to help our clients, shareholders and the communities we serve to grow. Founded in 1869, we are a leading global investment banking, securities and investment management firm. Headquartered in New York, we maintain offices around the world. We believe who you are makes you better at what you do. We're committed to fostering and advancing diversity and inclusion in our own workplace and beyond by ensuring every individual within our firm has a number of opportunities to grow professionally and personally, from our training and development opportunities and firmwide networks to benefits, wellness and personal finance offerings and mindfulness programs. Learn more about our culture, benefits, and people at GS.com/careers . We're committed to finding reasonable accommodations for candidates with special needs or disabilities during our recruiting process. Learn more: https://www.goldmansachs.com/careers/footer/disability-statement.html
© The Goldman Sachs Group, Inc., 2020. All rights reserved. Goldman Sachs is an equal employment/affirmative action employer Female/Minority/Disability/Veteran/Sexual Orientation/Gender Identity
Location(s)IN-Bengaluru
Job ID 2020-64691
Schedule Type Full Time
Level Associate
Function(s) Quantitative Engineer
RegionIndia
Division Investment Banking Division
Business UnitIBD Analytics Engineering
Employment Type Employee