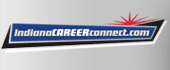 Job Information
Goldman Sachs & Co.

Operations - AMD Ops - Business Intelligence - Analyst - Bengaluru

in

Bengaluru

,

Indiana
MORE ABOUT THIS JOB
OPERATIONS
Operations is a dynamic, multi-faceted division that partners with all parts of the firm to provide banking, securities, and asset management services to clients around the world. In addition, Operations provides essential risk management and controls to preserve and enhance the firm's assets and its reputation. For every new product launched and every trade executed, it is Operations that develops and manages the processes and controls that enable business flow.
OUR IMPACT
The Asset Management Division is comprised of Merchant Banking and Asset Management. These businesses engage with clients around the world including sovereign wealth funds, public and private pension funds, endowments, foundations, insurance companies and corporations, as well as third party financial intermediaries, to deliver our full suite of world-class solutions across liquidity, fixed income, equities and alternatives. Asset Management Operations supports these business through risk management and control, preserving and enhancing the firm's assets and its reputation.
YOUR IMPACT
Asset Management Division Business Intelligence Analyst will contribute to leading programs by delivering business and artificial intelligence analytics initiatives. This role will combine accountability and responsibility for delivering automated solutions and business analytics, by taking advantage of artificial intelligence, process automation and data visualization tools, to generate business value.
As a business intelligence specialist, your efforts will involve providing solutions to impactful business initiatives. You will be engaging directly with business representatives and subject matter experts to drive value in line with Asset Management Division strategy while ensuring algorithms, low code assets, and user experience are continually improved to meet organization growth strategy.
RESPONSIBILITIES AND QUALIFICATIONS
JOB RESPONSIBILITIES
Analyse big data and undertake exploratory data analysis while observing best practices for experimentation / analysis

Perform data preparation, data blending, data visualisation

Develop business intelligence applications and present outcomes

Design indicators of business intelligence application performance and risk metrics

Synthesize analysis results to inform business outcomes

Identify, escalate and resolve systems and algorithm performance trends or issues

Deliver business intelligence products in the context of your organisations change agenda

Track and report progress on projects, adhering to the solution delivery lifecycle

Seek information / guidance / opportunities from inside and outside of your firm / industry to corroborate outcomes

Collaborate with other solution experts / advisors to share ideas / code through showcasing outputs

BASIC QUALIFICATIONS

1-5 years' experience in (1) Business Intelligence and (2) Project, Communication and Stakeholder Management

Bachelor's degree or equivalent in Science, Technology, Engineering or Mathematics

Relevant experience in Consumer, Financial, Social Media, FinTech

Practitioner in business intelligence and/or artificial intelligence methodologies and their value / limitations

Software design and application of software according to the day-to-day realities of the business

Fast learner and effective communicator of new / complex information

Self-motivated team player who is able to define, structure and prioritize work, but who has the flexibility to change priorities when circumstances dictate

Able to develop cooperative and constructive working relations with strong cultural awareness

Confidence to challenge and be innovative

PREFERRED QUALIFICATIONS

Business

Financial Engineering and / or Investment Management experience

Able to contextualise analysis in Confluence, JIRA, Microsoft Applications, etc.

Solution Delivery

Experience with implementing according to solution delivery frameworks such as Agile, Six Sigma, Waterfall, etc.

Experience in the practice of continuous integration / continuous deployment

Business Intelligence

Working knowledge of analytics applications (i.e. Alteryx, Tableau, Qlik)

Working knowledge of workflow applications (e.g. Appian, unqork, Xceptor)

Working knowledge of database tools (e.g. Elasticsearch, MS SQL Server)

Artificial Intelligence

Working knowledge of artificial intelligence programming languages (e.g. Python, R)

Working knowledge of artificial intelligence scientific computing packages (e.g. Scikit-Learn, Pandas, NLTK)

Working knowledge of artificial intelligence platforms including robotics (e.g. Automation Anywhere, Anaconda, GitHub/Lab, Jupyter Hub, UiPath)
ABOUT GOLDMAN SACHS
ABOUT GOLDMAN SACHS
At Goldman Sachs, we commit our people, capital and ideas to help our clients, shareholders and the communities we serve to grow. Founded in 1869, we are a leading global investment banking, securities and investment management firm. Headquartered in New York, we maintain offices around the world. We believe who you are makes you better at what you do. We're committed to fostering and advancing diversity and inclusion in our own workplace and beyond by ensuring every individual within our firm has a number of opportunities to grow professionally and personally, from our training and development opportunities and firmwide networks to benefits, wellness and personal finance offerings and mindfulness programs. Learn more about our culture, benefits, and people at GS.com/careers . We're committed to finding reasonable accommodations for candidates with special needs or disabilities during our recruiting process. Learn more: https://www.goldmansachs.com/careers/footer/disability-statement.html
© The Goldman Sachs Group, Inc., 2021. All rights reserved. Goldman Sachs is an equal employment/affirmative action employer Female/Minority/Disability/Veteran/Sexual Orientation/Gender Identity
Location(s)IN-Bengaluru
Job ID 2021-74898
Schedule Type Full Time
Level Analyst
Function(s) Operations
RegionIndia
Division Asset Management
Business UnitIMD Change Management
Employment Type Employee