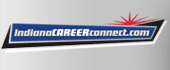 Job Information
Goldman Sachs & Co.

Operations - CIMD Operations - Portfolio & Data Control - Associate - Bengaluru

in

Bengaluru

,

Indiana
MORE ABOUT THIS JOB
OPERATIONS
Operations is a dynamic, multi-faceted division that partners with all parts of the firm to provide banking, securities, and asset management services to clients around the world. In addition, Operations provides essential risk management and controls to preserve and enhance the firm's assets and its reputation. For every new product launched and every trade executed, it is Operations that develops and manages the processes and controls that enable business flow.
YOUR IMPACT
Are you looking for a place to get exposure to a full slate of financial products from end to end? Our Corporate Actions team is seeking an Associate who has an interest in working closely with our trading desks, valuation oversight groups and technology. This role will help you get a solid understanding of all the products we trade with an emphasis in fixed income and equity products.
OUR IMPACT
Goldman Sachs Asset Management (GSAM) is the investment management arm, providing global investment opportunities to a substantial and diversified client base including institutions, governments and high net worth individuals. GSAM has become one of the pre-eminent investment management organizations globally, with responsibility for over $1 Trillion in assets under supervision. Critical to the success of GSAM is our ability to leverage a global team of talented professionals to define solutions and lead change across the operational infrastructure.Asset Management Operations comprises of 400+ professionals based in seven centers across the globe. It consists of three broad functional areas, Trade Management, Portfolio & Data Control, & Client Management, all of which work in a dynamic environment where risk control, client service and excellence in execution are fundamental principles.The Asset Servicing Team within Asset Management Operations is seeking a new hire. The function involves the monitoring/capturing, validation, processing, and communication of corporate actions that affect the positions of Asset Management clients. The team member would be involved in communicating with various fund management groups and other Operations teams regarding corporate actions. The function will require the individual to be able to effectively multi-task and manage priorities.
HOW YOU WILL FULFILL YOUR POTENTIAL
Closely monitor and validate key data attributes that contributes to important GSAM investing decisions

Partner directly with key decision making individuals from across GSAM Operations, GSAM Fund Management Desks, and Technology capture/validate corporate actions decisions that affect GSAM portfolios.

Using your problem solving skills, you will act as a central point of contact/escalation for inquiries from the GSAM business regarding corporate actions.

Leverage your attention to detail by managing daily responsibilities and inquiries, while also working on enhancing your project management skills working on key market initiatives and internal system enhancements.

Grow with a strong team and develop a deep understanding of products and complex transactions while working with our business partners .

Oversee his or her relevant function to ensure events are getting processed timely and accurately.
RESPONSIBILITIES AND QUALIFICATIONS
JOB RESPONSIBILITIES
· Effectively execute and manage the daily processes and activities. · Identify and mitigate risk appropriately. Ensure accuracy and high quality of work while escalating outstanding exceptions/issues to relevant stakeholders · Coverage and oversight of custodian and fund administrators to maximize potential value delivery across the firm · Develop an understanding of inter connectivity between teams and functions. Ensure processes and systems are continuously reviewed and improved · Achieve results within the team that adhere to expectations around timeliness, quality and cost effectiveness · Partner with stakeholders from various teams and regions including our Sales/trading, Technology and Compliance groups for issue resolution and process improvement · Identify and lead on efficiency opportunities within the team, support regulatory changes, as well as new client and business requirements · Participate/ lead the implementation of organization wide initiatives and projects in order to meet set goals · Develop knowledge of industry trends, competitive landscape and capabilities to facilitate business, increase efficiencies, improve controls and enhance client experience · Supporting Portfolio Managers, Fund Boards, and Controllers by providing accurate and timely fund account information and overseeing all aspects of support of each pooled vehicle · Provide superior client service and front to back oversight for GSAM's pooled vehicle complex · Ability to operate independently and effectively drive multiple initiatives · Detail oriented with the ability to quickly identify and learn pertinent information across wide range of products BASIC QUALIFICATIONS
· Bachelors/Master's degree with work experience in financial services. · Positive attitude and eagerness to learn · Strong numerical, analytical, technical and problem solving skills. Project management skills would be a value add · Demonstrates excellent people and process skills · Strong communication skills both verbal and written. Ability to create influence and impact · Demonstrate willingness to deep dive into an issue or problem to establish and address root cause. Attention to detail and interest in problem solving · Proven ability to effectively manage competing priorities and to work well under pressure in a team environment · Demonstrate strong team player skills. Effectively collaborate with others both regionally and globally · Lead by example to challenge status quo and look for innovative/creative ways to improve current processes and procedures
PREFERRED QUALIFICATIONS
· Fund/ NAV experience would be an advantage · Knowledge of fund products (i.e., mutual funds and alternative investment funds) and regulatory environments would be beneficial
ABOUT GOLDMAN SACHS
ABOUT GOLDMAN SACHS
At Goldman Sachs, we commit our people, capital and ideas to help our clients, shareholders and the communities we serve to grow. Founded in 1869, we are a leading global investment banking, securities and investment management firm. Headquartered in New York, we maintain offices around the world. We believe who you are makes you better at what you do. We're committed to fostering and advancing diversity and inclusion in our own workplace and beyond by ensuring every individual within our firm has a number of opportunities to grow professionally and personally, from our training and development opportunities and firmwide networks to benefits, wellness and personal finance offerings and mindfulness programs. Learn more about our culture, benefits, and people at GS.com/careers . We're committed to finding reasonable accommodations for candidates with special needs or disabilities during our recruiting process. Learn more: https://www.goldmansachs.com/careers/footer/disability-statement.html
© The Goldman Sachs Group, Inc., 2021. All rights reserved. Goldman Sachs is an equal employment/affirmative action employer Female/Minority/Disability/Veteran/Sexual Orientation/Gender Identity
Location(s)IN-Bengaluru
Job ID 2021-68811
Schedule Type Full Time
Level Associate
Function(s) Operations
RegionIndia
Division Operations
Business UnitPortfolio & Data Control
Employment Type Employee