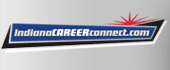 Job Information
Goldman Sachs & Co.

Operations - Consumer And Investment Management Division Operations - Private Wealth Management Operations Client Management - Analyst - Bengaluru

in

Bengaluru

,

Indiana
MORE ABOUT THIS JOB
OPERATIONS
Operations is a dynamic, multi-faceted division that partners with all parts of the firm to provide banking, securities, and asset management services to clients around the world. In addition, Operations provides essential risk management and controls to preserve and enhance the firm's assets and its reputation. For every new product launched and every trade executed, it is Operations that develops and manages the processes and controls that enable business flow.
OUR IMPACT
Operations span all product lines and markets, serving as internal business partners who develop the processes and controls, and help to specify the systems that deliver accuracy, timeliness and integrity to our business
YOUR IMPACT
We are looking for a professional who wants to use their skills and experience to help deliver on operations agenda while challenging themselves to further their career at Goldman Sachs.
BUSINESS UNIT OVERVIEW
Private Wealth Management (PWM) Operations supports Private Wealth Management, which is responsible for advising wealthy individuals on strategies to build and protect their financial assets through highly customized advice and service. PWM Operations is instrumental in meeting our clients' needs and is responsible for the development, service delivery and control of global private banking; proprietary and open architecture alternative investment vehicles; derivatives trading; bookkeeping, accounting, performance measurement and reporting of Goldman-custodied assets and away-custodied assets; multiple externally managed account platforms; and multiple custody services.
DEVELOPMENT PROSPECTS
PWM Operations provides many development opportunities for dedicated, high-performing professionals. Depending on requirements, there may be learning opportunities in other groups within PWM Operations. The opportunity exists for interested and proven team member (subject to business and team needs).
RESPONSIBILITIES AND QUALIFICATIONS
JOB RESPONSIBILITIES
This position will involve interacting with PWM client-facing teams, Compliance & will require extensive coordination and communication with various operations teams, professionals across the firm. This role is key to the overall objective of the firm to manage risk and protect our client's investments with the firm.
The team is responsible for the following middle office functions:• International Asset Transfer• Class Action for US & EMEA region• Client Account Termination• COD Trade Fail Management• COD Trade Booking
The candidate will be expected to gain thorough knowledge of the function and relevant risk management systems within first 12 months.
BASIC QUALIFICATIONS
• Years of experience should be 4-7 years• Good communication skills & ability to clearly elaborate the issues is crucial as significant part of the job• Strong sense of attention to details• Very strong financial risk awareness• Strong analytical and logical skills• Forward thinking, with the ability to assert new ideas and follow them through• Ability to go through large daily volumes and stay focused throughout the day• Self motivated team player, ownership, accountability, organizational/prioritization skills, proactive, ability to multitask, ambitious, independent, positive mindset• Good PC skills – MS Office
PREFERRED QUALIFICATIONS
• Commerce degree from tier-1 institute with exposure in Finance.
ABOUT GOLDMAN SACHS
ABOUT GOLDMAN SACHS
At Goldman Sachs, we commit our people, capital and ideas to help our clients, shareholders and the communities we serve to grow. Founded in 1869, we are a leading global investment banking, securities and investment management firm. Headquartered in New York, we maintain offices around the world.We believe who you are makes you better at what you do. We're committed to fostering and advancing diversity and inclusion in our own workplace and beyond by ensuring every individual within our firm has a number of opportunities to grow professionally and personally, from our training and development opportunities and firmwide networks to benefits, wellness and personal finance offerings and mindfulness programs. Learn more about our culture, benefits, and people at GS.com/careers.We're committed to finding reasonable accommodations for candidates with special needs or disabilities during our recruiting process. Learn more:https://www.goldmansachs.com/careers/footer/disability-statement.html
© The Goldman Sachs Group, Inc., 2021. All rights reserved.Goldman Sachs is an equal employment/affirmative action employer Female/Minority/Disability/Veteran/Sexual Orientation/Gender Identity
Location(s)IN-Bengaluru
Job ID2021-70171
Schedule TypeFull Time
LevelAnalyst
Function(s)Operations
RegionIndia
DivisionOperations
Business UnitPWM Ops Client Service & Comms
Employment TypeEmployee