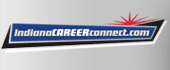 Job Information
Goldman Sachs & Co.

Operations - Regulatory Operations - Transaction Reg Reporting - Analyst - Bengaluru

in

Bengaluru

,

Indiana
MORE ABOUT THIS JOB
OPERATIONS
Operations is a dynamic, multi-faceted division that partners with all parts of the firm to provide banking, securities, and asset management services to clients around the world. In addition, Operations provides essential risk management and controls to preserve and enhance the firm's assets and its reputation. For every new product launched and every trade executed, it is Operations that develops and manages the processes and controls that enable business flow.
YOUR IMPACT
We're looking for a professional individual who wants to apply their financial market knowledge and further develop their understanding in the fast-growing sector of regulatory reform. With the continued high rate of change in the regulatory reporting space, Regulatory Operations professionals have a mandate and platform to significantly impact their environment and the wider business.
OUR IMPACT
Regulatory Operations has responsibility for position reporting to key American, European and Asian exchanges and regulators. The Bangalore team plays an integral role in ensuring that the Firm meets its regulatory reporting obligations globally. The team consists of talented and highly motivated individuals who are extensively involved in the preparation of the mandated reports, as well as the implementation of effective control processes, efficiency initiatives, BCP, and other department initiatives.
RESPONSIBILITIES AND QUALIFICATIONS
JOB SUMMARY AND RESPONSIBILITIES
Develop expert knowledge in Regulatory requirements, processes and systems across global jurisdictions

Perform reconciliation and exception management as per the various Regulatory requirements

Investigate and remediate issues with these reports and develop control improvements

Contribute to strategic initiatives relating to these reports, for example strategic Technology developments

Improve current processes, procedures and reports including automation of manual processes

Define and produce comprehensive project documentation in support of strategic initiatives and change management including: business/functional requirement documents, process flow diagrams and comprehensive data analysis

Produce test scripts and co-ordinate / participate in testing activities with Operations and Technology

Work with Legal, Compliance, Technology, other Operations groups and various Business units to manage change programs and issue resolution for these reports

Act as a risk manager for the firm through ongoing assessment and awareness of the regulatory environment and the firm's adherence to its reporting obligations

BASIC QUALIFICATIONS

Bachelor's degree required

Minimum 2 years work experience in the Financial Industry

Proficient in the use of MS Office products

Analytical thinker with the ability to generate innovative ideas and translate strategy to execution

Strong data analysis skills with a working knowledge of databases

Problem solving and documentation skills with an ability to understand complex workflows

Candidate must be proactive, enthusiastic and team oriented

Accuracy and attention to detail

Strong written and verbal communication skills

Proven ability to organize and prioritize workload and drive results

PREFERRED QUALIFICATIONS

Ability to learn quickly and adapt to new changes and new challenges

Working knowledge of financial products, e.g. Equities, Fixed Income, Exchange Traded & OTC Derivatives

Previous exposure of regulatory reporting

Knowledgeable about securities processing, corporate actions, and asset servicing a plus
Location(s)IN-Bengaluru
Job ID 2021-71382
Schedule Type Full Time
Level Analyst
Function(s) Operations
RegionIndia
Division Operations
Business UnitTransaction Reg Reporting
Employment Type Employee