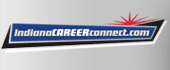 Job Information
Goldman Sachs & Co.

Quantitative Engineer - Eqs Core Quant Strats

in

Bengaluru

,

Indiana
MORE ABOUT THIS JOB
At Goldman Sachs, our Engineers don't just make things – we make things possible. Change the world by connecting people and capital with ideas. Solve the most challenging and pressing engineering problems for our clients. Join our engineering teams that build massively scalable software and systems, architect low latency infrastructure solutions, proactively guard against cyber threats, and leverage machine learning alongside financial engineering to continuously turn data into action. Create new businesses, transform finance, and explore a world of opportunity at the speed of markets.Engineering, which is comprised of our Technology Division and global strategists groups, is at the critical center of our business, and our dynamic environment requires innovative strategic thinking and immediate, real solutions. Want to push the limit of digital possibilities? Start here.
Who We Look For
Goldman Sachs Engineers are innovators and problem-solvers, building solutions in risk management, big data, mobile and more. We look for creative collaborators who evolve, adapt to change and thrive in a fast-paced global environment.
StratsGoldman Sachs' Strats business unit is a world leader in developing quantitative and technological techniques to solve complex business problems. Working within the firm's trading, sales, banking and investment management divisions, strats use their mathematical and scientific training to create financial products, advise clients on transactions, measure risk, and identify market opportunities.
Roles within Securities StratsSecurities Strats play important roles in several areas. Some Strats sit on trading desks, creating cutting-edge derivative pricing models and developing empirical models to provide insight into market behavior. Others develop automated trading algorithms for the firm and its clients, taking an active part in the increasing shift from voice to electronic trading. A third group works directly with the firm's sales force and clients, analyzing exposures, structuring transactions, and applying quantitative concepts to meet client needs. Between these teams, Core Strats design and develop complex parallel computing architectures, electronic trading tools, and advanced algorithms.
RESPONSIBILITIES AND QUALIFICATIONS
YOUR IMPACTAre you passionate about derivatives modelling and high-performance scientific computing? Do you want to drive the creation of the next generation of pricing and structuring tools? We are looking for a modelling and computation expert to join our Core Quant Strats team and help us change the way financial products are structured, priced and risk managed at Goldman Sachs.
OUR IMPACT
The core value of the Securities Division is building strong relationships with our institutional clients, which include corporations, financial service providers, and fund managers. We help them buy and sell financial products on exchanges around the world, raise funding, and manage risk. This is a dynamic, entrepreneurial team with a passion for the markets, with individuals who thrive in fast-paced, changing environments and are energized by a bustling trading floor.The Core Quant Strats team oversees the creation and development of the Securities Division quantitative platform, building the key models and components to evaluate the prices of financial products. We develop these to best capture market dynamics, accurately and efficiently, whilst making them directly available to our business users, enabling us to partner with them to quickly respond to client needs.
HOW YOU WILL FULFILL YOUR POTENTIAL
Be part of the core modelling team, discovering new models and more efficient numerical methods to evaluate them Partner with structurers, traders and other engineers to develop new financial products, and build the frameworks to do that efficiently Develop computational tools for extreme clarity and compute efficiency, for pricing speed, compute cost and safe maintenance
RESPONSIBILITIES AND QUALIFICATIONS
BASIC QUALIFICATIONS
Bachelors, Masters, or PhD in Mathematics, Physics, Computer Science, Engineering or similar subject.

Strong quantitative skills, preferably experience in derivatives modelling.

Strong programming skills, including clear understanding of algorithms and data structures.

Knowledge of high-performance numerical methods.

Strong interpersonal, communication and presentation skills, both written and verbal.

Comfortable managing multiple stakeholders, driving consensus and influencing outcomes.
PREFERRED QUALIFICATIONS
Experience building multi-asset models used for derivatives pricing

Experience building tools and payoff languages used by traders and structurers.

Experience creating and using Domain Specific Languages, and Functional programming.

Experience with the Python, C++ and/or JVM ecosystem.

Experience working with large distributed systems, multi-threaded applications, and GPU programming.
ABOUT GOLDMAN SACHS
ABOUT GOLDMAN SACHS
At Goldman Sachs, we commit our people, capital and ideas to help our clients, shareholders and the communities we serve to grow. Founded in 1869, we are a leading global investment banking, securities and investment management firm. Headquartered in New York, we maintain offices around the world.We believe who you are makes you better at what you do. We're committed to fostering and advancing diversity and inclusion in our own workplace and beyond by ensuring every individual within our firm has a number of opportunities to grow professionally and personally, from our training and development opportunities and firmwide networks to benefits, wellness and personal finance offerings and mindfulness programs. Learn more about our culture, benefits, and people at GS.com/careers.We're committed to finding reasonable accommodations for candidates with special needs or disabilities during our recruiting process. Learn more:https://www.goldmansachs.com/careers/footer/disability-statement.html
© The Goldman Sachs Group, Inc., 2021. All rights reserved.Goldman Sachs is an equal employment/affirmative action employer Female/Minority/Disability/Veteran/Sexual Orientation/Gender Identity
Location(s)IN-Bengaluru
Job ID2021-69197
Schedule TypeFull Time
LevelAnalyst
Function(s)Quantitative Engineer
RegionIndia
DivisionEngineering
Business UnitEQ Desk Strats
Employment TypeEmployee