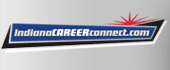 Job Information
Goldman Sachs & Co.

Quantitative Engineer - Ficcs SMM IRP Strats

in

Bengaluru

,

Indiana
MORE ABOUT THIS JOB
SECURITIES
Our core value is building strong relationships with our institutional clients, which include corporations, financial service providers, and fund managers. We help them buy and sell financial products on exchanges around the world, raise funding, and manage risk. This is a dynamic, entrepreneurial team with a passion for the markets, with individuals who thrive in fast-paced, changing environments and are energized by a bustling trading floor.
Our team of engineers builds solutions to the most complex problems. We develop cutting-edge systems and processes that form the core of our key business and care about every microsecond. We provide real-time access to critical information and crunch billions of data points each day to provide insights and execute strategies on exchanges across the world. Team members have the opportunity to work at the forefront of technology innovation alongside industry leaders and make significant contributions to the field.
The FICC Systematic Market Making (SMM) business consolidates and expands the firm's electronic market making and algorithmic trade execution. The Interest Rate Products (IRP) Principal Market Making (PMM) engineering team partners closely with traders to develop and support algorithmic trading applications for IRP products. The team combines computer science, research and trading expertise to deliver liquidity solutions for our clients, and advance the firm's electronic trading franchise.
At Goldman Sachs, our culture is one of teamwork, innovation and meritocracy. We often say our people are our greatest asset and we take pride in supporting each colleague both professionally and personally. From collaborative work spaces and ergonomic services to wellbeing and resilience offerings, we offer our people the flexibility and support they need to reach their goals in and outside the office.
RESPONSIBILITIES AND QUALIFICATIONS
Job Summary and Responsibilities:
Partner closely with a global, diverse and inclusive team

Maintain the highest ethical standards in all aspects of your work

Work with product experts to design and build strategies that help achieve business objectives of our clients and traders

Develop low latency exchange trading algorithms and run them on cutting edge infrastructure

Implement software using Java, Python and GS-proprietary technologies

Design highly scalable, highly available software stacks that meet the highest expectations of our clients

Use data science and time series analysis techniques in Python to design, analyze and measure market-making strategies

Understand, implement and embed sophisticated mathematical models in the trading strategies, which reflect various aspects of market dynamics

Basic Qualifications: Successful members of our team hold Bachelors, Masters and Doctoral degrees in a STEM (Science, Technology, Engineering and Maths) discipline. We are interested in bright individuals who have computational backgrounds, a willingness to learn about finance and who possess skills in the following areas:

Strong hands-on object oriented programming skills – Java/C+

Experience with dynamically-typed languages, such as Python

Knowledge of data structures, algorithms and design patterns

Experience with Linux operating system internals

Excellent communication skills

Interest in algorithmic trading

Preferred Qualifications:

Experience with highly scalable distributed-architecture systems and messaging protocols

Experience designing and building highly reliable systems with defined SLA objectives

Understanding of exchange traded markets, products, conventions and pricing models

Understanding of time series analysis, statistics, data science and numerical techniques

Strong interpersonal skills, drive and ownership

Experience working in a front office environment
ABOUT GOLDMAN SACHS
ABOUT GOLDMAN SACHS
At Goldman Sachs, we commit our people, capital and ideas to help our clients, shareholders and the communities we serve to grow. Founded in 1869, we are a leading global investment banking, securities and investment management firm. Headquartered in New York, we maintain offices around the world. We believe who you are makes you better at what you do. We're committed to fostering and advancing diversity and inclusion in our own workplace and beyond by ensuring every individual within our firm has a number of opportunities to grow professionally and personally, from our training and development opportunities and firmwide networks to benefits, wellness and personal finance offerings and mindfulness programs. Learn more about our culture, benefits, and people at GS.com/careers . We're committed to finding reasonable accommodations for candidates with special needs or disabilities during our recruiting process. Learn more: https://www.goldmansachs.com/careers/footer/disability-statement.html
© The Goldman Sachs Group, Inc., 2021. All rights reserved. Goldman Sachs is an equal employment/affirmative action employer Female/Minority/Disability/Veteran/Sexual Orientation/Gender Identity
Location(s)IN-Bengaluru
Job ID 2021-69797
Schedule Type Full Time
Level Associate
Function(s) Quantitative Engineer
RegionIndia
Division Engineering
Business UnitFICC APEJ Systematic Mrkt Maki
Employment Type Employee