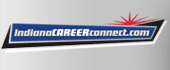 Job Information
Goldman Sachs & Co.

Risk Engg - Strategic Investments - Vice president

in

Bengaluru

,

Indiana
MORE ABOUT THIS JOB
Risk Management at Goldman Sachs
Goldman Sachs takes on risk as part of serving clients across multiple business areas and geographies. The firm manages these risks such that they are not in a form or amount that may materially impair (a) the firm's capital and liquidity position; (b) the firm's ability to generate revenues even in a stressed environment; or (c) damage the firm's reputation.
Risk management is a 2nd line control function that oversees the activities of the 1st line businesses. The job of the Risk Management organization is to identify the risks incurred through business activity (Risk Identification), establish the risk appetite for these risks and ensures compliance with the risk appetite (through measuring, monitoring and limiting/controlling the risk at the firm). Risks are classified into the major risk types of Credit, Market, Liquidity, Operational, and Model.
Risk Engineering is responsible for providing the Chief Risk Officer, senior management, regulators, and other stakeholders with high quality risk information required to keep the firms activities within the defined risk appetite and comply with regulatory requirements. Risk Engineering (1) builds and maintains services to identify risks; (2) accesses internal and external data; (3) develops models; and, (4) leverages services, data and models to compute, review and publish risk deliverables.
Strategic Investments Team
The Strategic Investments team is a global team of project managers, business analysts and solutions experts who support significant business change and technology projects as part of the Risk Engineering business unit in the larger Risk Division. The team is responsible for managing the program of work in Risk Engineering, understanding business and technology solutions for key initiatives, and coordinating across teams to deliver these initiatives. The team's role varies from overall program management to ownership of specific initiatives for business analysis & project management.
RESPONSIBILITIES AND QUALIFICATIONS
Your Role
As an Vice President on the Strategic Investments team you will:
Challenge and ensure proper project and program structure, planning and tracking

Help build the tools and provide program management for Risk

Manage overall initiatives or specific work streams within a larger initiative

Work with Risk Engineering and Risk Division teams to understand business problems and deliver technology enabled solutions

Challenge and shape business need and technology requirements

Help Risk Engineering teams deliver solutions

Drive and contribute to project decision-making

Work with other engineering teams in Goldman Sachs
Skill & Experience We Look For
Self-starter comfortable working in a dynamic engineering environment

Solid understanding of financial / banking industry with in-depth knowledge of Risk Management preferred

Solid understanding of project and product management from initiation to implementation including functional design, testing and go-live plans

Ability to clearly communicate and document (project status, requirements and business processes, etc.)

Commercial awareness

Analytical problem solver and critical thinker able to examine current processes and develop improvements

Simplify technical content for those who are non-technical

Support, influence and motivate others from project inception to completion

Flexibility, ability to learn quickly

Strong organizational skills and the ability to manage multiple assignments concurrently

Strive for personal and collaborative excellence

Collaborate efficiently within a diverse global team spanning multiple continents

Build consensus across teams; think and implement stable and scalable designs

Technical skills: Excel, Power Point, Word, SQL, Python, Tableau
Competencies
Functional Expertise - Keeps up-to-date with emerging engineering, product and project management trends

Technical Skills - Demonstrates strong technical skills required for the role, pays attention to details, takes initiative to broaden his/her knowledge and demonstrates appropriate financial/analytical skills

Drive and Motivation - Successfully handles multiple tasks, takes initiative to improve his/her own performance, works intensely towards extremely challenging goals and persists in the face of obstacles or setbacks

Client and Business Focus - Effectively handles difficult requests, builds trusting, long-term relationships with clients, helps the client to identify/define needs and manages client/business expectations

Teamwork – Gives evidence of being a strong team player, collaborates with others within and across teams, encourages other team members to participate and contribute and acknowledges others' contributions

Communication Skills - Communicates what is relevant and important in a clear and concise manner, shares information/new ideas with others, and demonstrates judgment to escalate as appropriate

Judgment and Problem Solving - Thinks ahead, anticipates questions, plans for contingencies, finds alternative solutions and identifies clear objectives. Sees the big picture and effectively analyzes complex issues

Creativity/Innovation - Looks for new ways to improve current processes and develop creative solutions that are grounded in reality and have practical value

Influencing Outcomes - Presents sound, persuasive rationale for ideas or opinions. Takes a position on issues and influences others' opinions by presenting persuasive recommendations
Opportunities
In performing the job function, you will have the following opportunities:
Work in a dynamic & highly creative teamwork and consensus-orientated environment

Exposure to industry leading market data, pricing and risk & capital models for all activities the firm engages in

Exposure to challenging quantitative problems such as modeling risks for derivatives, large scale Monte-Carlo simulations across the firm and advanced approximation techniques for risk measurements

Exposure to large volumes of data (a.k.a 'Big Data') and the tools & techniques to interact with, and determine meaningful interpretations of, such data

Development of quantitative and programming skills

Development of economic, financial product and market knowledge

Engagement in critical internal risk management activities, and provision of data to both internal and external clients & firm governing bodies

Opportunities to work with senior members of the firm and a wide variety of groups across all areas of the firm
Location(s)IN-Bengaluru
Job ID2021-68780
Schedule TypeFull Time
LevelVice President
Function(s)Risk Management
RegionIndia
DivisionEngineering
Business UnitRisk Engineering
Employment TypeEmployee