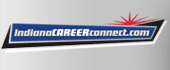 Job Information
Goldman Sachs & Co.

Software Engineer - Accelerate Panorama

in

Bengaluru

,

Indiana
MORE ABOUT THIS JOB
ENGINEERING
What We Do
At Goldman Sachs, our Engineers don't just make things – we make things possible. Change the world by connecting people and capital with ideas. Solve the most challenging and pressing engineering problems for our clients. Join our engineering teams that build massively scalable software and systems, architect low latency infrastructure solutions, proactively guard against cyber threats, and leverage machine learning alongside financial engineering to continuously turn data into action. Create new businesses, transform finance, and explore a world of opportunity at the speed of markets.
Engineering, which is comprised of our Technology Division and global strategists groups, is at the critical center of our business, and our dynamic environment requires innovative strategic thinking and immediate, real solutions. Want to push the limit of digital possibilities? Start here.
Who We Look For
Goldman Sachs Engineers are innovators and problem-solvers, building solutions in risk management, big data, mobile and more. We look for creative collaborators who evolve, adapt to change and thrive in a fast-paced global environment.
RESPONSIBILITIES AND QUALIFICATIONS
Engineering Lead – Data Engineering – PANORAMA
PANORAMA is creating a digital community, to empower our people in the rapidly evolving area of self-service technology. Our mission is to decrease time to market for over 4,000 self-service developers at the firm today and provide an innovative best in class solution to expand the reach of self-service technology at the firm, supporting our data strategy.
Our minimum viable product increases collaboration and promotes solution reuse, by breaking down siloes of division technology and region with intelligently designed, engaging new technology and now we're looking for a Senior Engineering Lead to take the business into its next phase.
Your Impact
As a leader of the team, theEngineering leadrole is focused on taking PANORAMA from GS Accelerate and transforming it into a scalable, production quality platform that will operate within Core Engineering and serve our internal clients Firmwide.
You will be have the opportunity to lead the engineering strategy, design and implementation in this greenfield business. This is a dynamic, entrepreneurial team with a passion for both self-service technology, and the challenges our clients face. The team takes a user centric approach to decision making and design and you should be willing to participate in the full product lifecycle from requirements gathering, design, implementation, testing, support, and monitoring.
RESPONSIBILITIES AND QUALIFICATIONS
HOW YOU WILL FULFILL YOUR POTENTIAL
Lead a team of engineers to evolve, build and maintain PANORAMA

Work closely with teams across the organization to define a go-forward vision for PANORAMA

Set the strategy for the front to back user journey, from search and discovery to collaboration, knowledge sharing and solution reuse

Use data and user research to guide decision-making, developing or enhancing tools as necessary to collect it

Drive the Panorama integration strategy to create a holistic environment for adoption

Proactively identify ideas to improve products and increase engagement

Partner with Technology and Business stakeholders to track, deliver and report on key OKRs
SKILLS AND EXPERIENCE WE ARE LOOKING FOR
Deep understanding of low code technologies and experience with them in a large enterprise environment

Deep understand of Goldman Sachs data infrastructure and best practices

Ability to manage change across multiple divisions

Ability to set, meet and exceed targets
Basic Qualifications
Bachelors or Masters degree in computer science or engineering or equivalent experience

Hands-on Java engineering manager with 5+ years of experience in developing Java systems

Prior experience with Event Sourcing (Kafka)

Experience with relational data stores (Postgres) and in memory (Guava)

Strong knowledge of data structures, algorithms and design patterns

Experience in data driven performance analysis and optimizations

Strong communication skills and the ability to work in a team
ABOUT GOLDMAN SACHS
ABOUT GOLDMAN SACHS
At Goldman Sachs, we commit our people, capital and ideas to help our clients, shareholders and the communities we serve to grow. Founded in 1869, we are a leading global investment banking, securities and investment management firm. Headquartered in New York, we maintain offices around the world.We believe who you are makes you better at what you do. We're committed to fostering and advancing diversity and inclusion in our own workplace and beyond by ensuring every individual within our firm has a number of opportunities to grow professionally and personally, from our training and development opportunities and firmwide networks to benefits, wellness and personal finance offerings and mindfulness programs. Learn more about our culture, benefits, and people at .We're committed to finding reasonable accommodations for candidates with special needs or disabilities during our recruiting process. Learn more:
© The Goldman Sachs Group, Inc., 2020. All rights reserved.Goldman Sachs is an equal employment/affirmative action employer Female/Minority/Disability/Veteran/Sexual Orientation/Gender Identity
Location(s)IN-Bengaluru
Job ID2020-65016
Schedule TypeFull Time
LevelVice President
Function(s)Software Engineer
RegionIndia
DivisionEngineering
Business UnitData Engineering
Employment TypeEmployee