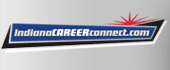 Job Information
Goldman Sachs & Co.

Software Engineer - Digital Advisory Services (DAS) - IMD Technology

in

Bengaluru

,

Indiana
MORE ABOUT THIS JOB
The Private Wealth Management (PWM) business provides end to end Investment Management services and advice across a large range of asset classes for high net worth individuals. PWM leverages a global technology platform offering, an integrated suite of tools, and applications to onboard clients. Our software helps realize a client's goals and objectives, develops and implements an integrated wealth management plan and delivers first-class client service.
This role is part of the Digital Advice solutions Platform team. The DAS team is a global team that delivers automation financial solutions for mass affluent client base supporting Ayco and HD channels and other areas of IMD. This includes building On-boarding, Portfolio recommendation and Client Services digital experience. The candidate should have strong technical design and engineering experience. The candidate will be involved in requirements gathering, design, architecture, implementation and support for software solutions in the group. The candidate must have solid oral and written communication and organizational skills, and be comfortable in a technical role in a geographically diverse environment.
RESPONSIBILITIES AND QUALIFICATIONS
HOW YOU WILL FULFILL YOUR POTENTIAL
• Technical: A deep technical understanding required to develop modules ranging from server components to user interfaces in a Global Delivery Model. The person should be familiar with developer best practices, but also be flexible to adapt to the team's established best practices and environment.
• Initiative/Ownership: The person must be self-motivated, moving the project forward against any obstacles, production or otherwise, along the way
• Analysis: The person will work with his/her local/global team and managers to help define their business practices and suggest solutions that improve efficiency
• Communication: The person will need to influence and motivate people of various interests and seniority levels. He/she needs to show past experience in utilizing various influence skills.
• Availability: Be available to respond to emergency situations and perform regularly scheduled maintenance
• Strong inter-personal and communication skills; making presentations to customer or client audiences or professional peers, and working independently on problem solving
• Exposure to project management in an enterprise application development environment
• Strong interpersonal skills - good client facing skills as well as excellent oral and written communication skills
SKILLS AND EXPERIENCE WE ARE LOOKING FOR
• Thorough working knowledge of Java
• Good working knowledge of firewalls, proxy servers, and load balancers
• Thorough working knowledge of modern document stores
• Strong analytical skills
• Self-motivated and ability to work in high paced environment with tight deadlines
• Developing enterprise databases and/or distributed data stores
Preferred Qualifications
• Java 8 & 9
• Mongo
• http
ABOUT GOLDMAN SACHS
ABOUT GOLDMAN SACHSAt Goldman Sachs, we commit our people, capital and ideas to help our clients, shareholders and the communities we serve to grow. Founded in 1869, we are a leading global investment banking, securities and investment management firm. Headquartered in New York, we maintain offices around the world.We believe who you are makes you better at what you do. We're committed to fostering and advancing diversity and inclusion in our own workplace and beyond by ensuring every individual within our firm has a number of opportunities to grow professionally and personally, from our training and development opportunities and firmwide networks to benefits, wellness and personal finance offerings and mindfulness programs. Learn more about our culture, benefits, and people at .We're committed to finding reasonable accommodations for candidates with special needs or disabilities during our recruiting process. Learn more:
© The Goldman Sachs Group, Inc., 2020. All rights reserved.Goldman Sachs is an equal employment/affirmative action employer Female/Minority/Disability/Veteran/Sexual Orientation/Gender Identity
Location(s)IN-Bengaluru
Job ID2019-55885
Schedule TypeFull Time
LevelVice President/Executive Director
Function(s)Software Engineer
RegionIndia
DivisionEngineering
Business UnitPWM Technology
Employment TypeEmployee