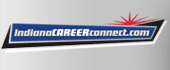 Job Information
Goldman Sachs & Co.

Software Engineer | FICC Futures

in

Bengaluru

,

Indiana
MORE ABOUT THIS JOB
GLOBAL MARKETS
Our core value is building strong relationships with our institutional clients, which include corporations, financial service providers, and fund managers. We help them buy and sell financial products on exchanges around the world, raise funding, and manage risk. This is a dynamic, entrepreneurial team with a passion for the markets, with individuals who thrive in fast-paced, changing environments and are energized by a bustling trading floor.
RESPONSIBILITIES AND QUALIFICATIONS
RESPONSIBILITIES
As a member of the Futures Engineering team you will have significant responsibility and accountability for the stability, performance, support, and ultimately the impact of the systems you design and build.
SKILLS / EXPERIENCESOUGHT
Effectively meeting the demands of our challenging mandate requires a passion for learning as well as deep understanding and experience across a wide array of technical competencies. While there is not a set formula for success in this environment, we find the following tend to be indispensable:
A BS degree or better in Computer Science or a related discipline

Excellent experience in a strongly typed language (preferably Java)

Excellent understanding of multi-threading, data structures, algorithms, and designing for performance

DEVELOPMENT PROSPECTS

You will work with some of the best minds in the industry and learn together as we embark on this initiative.
You will get opportunity to step up and lead solutions.
You will also get opportunity to interact with trader / business in order to support / develop various business flows.
There is also ample opportunity to understand various business flow across region and work on different stream
ABOUT GOLDMAN SACHS
ABOUT GOLDMAN SACHS
At Goldman Sachs, we commit our people, capital and ideas to help our clients, shareholders and the communities we serve to grow. Founded in 1869, we are a leading global investment banking, securities and investment management firm. Headquartered in New York, we maintain offices around the world. We believe who you are makes you better at what you do. We're committed to fostering and advancing diversity and inclusion in our own workplace and beyond by ensuring every individual within our firm has a number of opportunities to grow professionally and personally, from our training and development opportunities and firmwide networks to benefits, wellness and personal finance offerings and mindfulness programs. Learn more about our culture, benefits, and people at GS.com/careers . We're committed to finding reasonable accommodations for candidates with special needs or disabilities during our recruiting process. Learn more: https://www.goldmansachs.com/careers/footer/disability-statement.html
© The Goldman Sachs Group, Inc., 2020. All rights reserved. Goldman Sachs is an equal employment/affirmative action employer Female/Minority/Disability/Veteran/Sexual Orientation/Gender Identity
Location(s)IN-Bengaluru
Job ID 2020-67939
Schedule Type Full Time
Level Associate
Function(s) Software Engineer
RegionIndia
Division Global Markets
Business UnitFICC Technology
Employment Type Employee