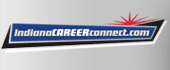 Job Information
Goldman Sachs & Co.

Software Engineer - FICC SMM Core Strat

in

Bengaluru

,

Indiana
MORE ABOUT THIS JOB
Global Markets
Our core value is building strong relationships with our institutional clients, which include corporations, financial service providers, and fund managers. We help them buy and sell financial products on exchanges around the world, raise funding, and manage risk. This is a dynamic, entrepreneurial team with a passion for the markets, with individuals who thrive in fast-paced, changing environments and are energized by a bustling trading floor.
Our team of engineers builds solutions to the most complex problems. We develop cutting-edge systems and processes that form the core of our key business and care about every microsecond. We provide real-time access to critical information and crunch billions of data points each day to provide insights and execute strategies on exchanges across the world. Team members have the opportunity to work at the forefront of technology innovation alongside industry leaders and make significant contributions to the field.
The FICC Systematic Market Making (SMM) business consolidates and expands the firm's electronic market making and algorithmic trade execution. SMM Core Engineering team partners with SMM Trading & Engineering teams to develop high performance algorithmic trading platforms. You will be building the foundational technologies to run algorithms on markets around the world and to enable the research and analysis that support them. The structure is flat and the successful candidate will be able to manage his or her time to have maximum impact.
RESPONSIBILITIES AND QUALIFICATIONS
Job Summary and Responsibilities
Design and develop low latency trading platform

Design and develop distributed, scalable, micro service architecture based systems

Work on improving system performance and latency

Implement software using Java, C++, Python

Basic Qualifications

STEM degree

Thorough knowledge of Java or C++ programming concepts

Strong knowledge of object oriented programming, data structures, algorithms and design patterns

Experience with Linux operating system internals and/or networking concepts

Performance tuning/optimization of distributed systems.

Interest in algorithmic trading

Strong communication skills

Preferred Qualifications

Multi-threaded/concurrent programming, lock-free algorithms.

Memory management strategies in Java.

JVM tuning for low-latency.

Understanding of Linux kernel.

Low-latency messaging, network protocols, network I/O in Java, JNI.
ABOUT GOLDMAN SACHS
ABOUT GOLDMAN SACHS
At Goldman Sachs, we commit our people, capital and ideas to help our clients, shareholders and the communities we serve to grow. Founded in 1869, we are a leading global investment banking, securities and investment management firm. Headquartered in New York, we maintain offices around the world. We believe who you are makes you better at what you do. We're committed to fostering and advancing diversity and inclusion in our own workplace and beyond by ensuring every individual within our firm has a number of opportunities to grow professionally and personally, from our training and development opportunities and firmwide networks to benefits, wellness and personal finance offerings and mindfulness programs. Learn more about our culture, benefits, and people at GS.com/careers . We're committed to finding reasonable accommodations for candidates with special needs or disabilities during our recruiting process. Learn more: https://www.goldmansachs.com/careers/footer/disability-statement.html
© The Goldman Sachs Group, Inc., 2021. All rights reserved. Goldman Sachs is an equal employment/affirmative action employer Female/Minority/Disability/Veteran/Sexual Orientation/Gender Identity
Location(s)IN-Bengaluru
Job ID 2021-69883
Schedule Type Full Time
Level Vice President
Function(s) Quantitative Engineer
RegionIndia
Division Engineering
Business UnitFICC APEJ Systematic Mrkt Maki
Employment Type Employee