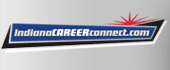 Job Information
Goldman Sachs & Co.

Software Engineer | FICC SPG

in

Bengaluru

,

Indiana
MORE ABOUT THIS JOB
ENGINEERING
What We Do
At Goldman Sachs, our Engineers don't just make things – we make things possible. Change the world by connecting people and capital with ideas. Solve the most challenging and pressing engineering problems for our clients. Join our engineering teams that build massively scalable software and systems, architect low latency infrastructure solutions, proactively guard against cyber threats, and leverage machine learning alongside financial engineering to continuously turn data into action. Create new businesses, transform finance, and explore a world of opportunity at the speed of markets .
Engineering, which is comprised of our Technology Division and global strategists groups, is at the critical center of our business, and our dynamic environment requires innovative strategic thinking and immediate, real solutions. Want to push the limit of digital possibilities? Start here.
Who We Look For
Goldman Sachs Engineers are innovators and problem-solvers, building solutions in risk management, big data, mobile and more. We look for creative collaborators who evolve, adapt to change and thrive in a fast-paced global environment.
RESPONSIBILITIES AND QUALIFICATIONS
The Global Credit Technology organization is a global team responsible for the technology needs of multiple businesses in the micro space of the Fixed Income, Currencies & Commodities (FICC) Division -- including Credit, Mortgages, Municipals, Emerging Markets, and Bank Loans. We build systems that enable cross-asset & multi-strategy coverage of our clients, and allow the firm to assess value and manage risk.
We are looking to grow our team with motivated and experienced technologists who are eager to work in a fast-paced environment. The candidate will be responsible for building new and innovative solutions in addition to enhancing and supporting our existing trading systems and desktop applications. We have a deep pipeline of business driven project requests aimed at automating trading workflows and increasing competitive advantage in servicing our clients' needs.
Our team utilizes a rich software stack comprised of both open source and proprietary technologies (Slang/SecDb). We use Java to build distributed services and are in the process of redefining how we perform inter-process communication in our services oriented architecture. We are actively migrating away from conventional enterprise solutions like TIBCO Rendezvous (RV) to modern solutions for scalable microservices architectures – like Kafka, REST, Web sockets (Dropwizard, Vert.X). Our architecture's middle tier is migrating towards in-memory data grids and middle tiers like Hazelcast. We are investing in HTML5, JavaScript, Angular and React to build modern desktops for market making, market data aggregation, trade booking, risk, and data analytics.
The candidate will have a unique opportunity to learn the Credit businesses through close interactions with traders, sales, strategists, and Franchise managers.
How will you fulfill your potential?
Opportunity to learn and utilize different software stacks, in-house and open source, to build distributed server side and desktop solutions
Opportunity to acquire in depth knowledge of trading workflows
Play a big part in design and implementation in a team oriented environment
Interact directly with the business and other tech teams to build innovative trading solutions
Considerable growth potential for highly motivated developers
Basic Qualifications
Bachelors' degree in Computer Science, Mathematics, Electrical Engineering or related technical discipline
Experience in software development, including a clear understanding of data structures, algorithms, software design and core programming concepts
Expertise in object oriented language (preferably Java)
Strong problem solving and analytical skills
Interest in fixed income products and building trading systems
Team player
Motivation to learn about trading workflows and financial markets
Preferred Qualifications
Experience building distributed trading systems
Experience building dynamic desktop applications with Java/HTML5/Javascript/Angular
Knowledge of fixed income markets and trading workflows
Great communication skills
ABOUT GOLDMAN SACHS
ABOUT GOLDMAN SACHS
At Goldman Sachs, we commit our people, capital and ideas to help our clients, shareholders and the communities we serve to grow. Founded in 1869, we are a leading global investment banking, securities and investment management firm. Headquartered in New York, we maintain offices around the world. We believe who you are makes you better at what you do. We're committed to fostering and advancing diversity and inclusion in our own workplace and beyond by ensuring every individual within our firm has a number of opportunities to grow professionally and personally, from our training and development opportunities and firmwide networks to benefits, wellness and personal finance offerings and mindfulness programs. Learn more about our culture, benefits, and people at GS.com/careers . We're committed to finding reasonable accommodations for candidates with special needs or disabilities during our recruiting process. Learn more: https://www.goldmansachs.com/careers/footer/disability-statement.html
© The Goldman Sachs Group, Inc., 2020. All rights reserved. Goldman Sachs is an equal employment/affirmative action employer Female/Minority/Disability/Veteran/Sexual Orientation/Gender Identity
Location(s)IN-Bengaluru
Job ID 2020-65969
Schedule Type Full Time
Level Vice President
Function(s) Software Engineer
RegionIndia
Division Global Markets
Business UnitFICC Technology
Employment Type Employee