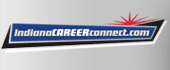 Job Information
Goldman Sachs & Co.

Software Engineer - IMD Research - IMD Technology

in

Bengaluru

,

Indiana
MORE ABOUT THIS JOB
Goldman Sachs Asset Management is one of the world's leading asset management institutions. GSAM delivers innovative investment solutions managing more than One Trillion US Dollars on a global, multi-product platform. Our products include Hedge Funds, Private Equity, Fund of Funds, Quantitative Strategies, Fixed Income, Fundamental Equity and a Global Portfolio Solutions Business. GSAM Technology is directly aligned to thebusiness. Software is engineered in a fast-paced, dynamic environment, adapting to market and customer needs to deliver robust solutions in an ever-changing business environment.GSAM Technology builds on top of cutting edge in-house platforms complimented with a strong focus on leveraging open source solutions.
An exciting opportunity to work on greenfield projects on the Investment Management Division's (IMD) research platform, with a variety of technologies . Working as a front office developer partnering directly with research analysts across all of IMD's desks, the candidate will build functionality to help them make better investment decisions. The candidate will be responsible for understanding requirements, then designing & implementing solutions. Opportunities will be available to increase technical & professional skills as well as investment management knowledge.The role requires innovative & strategic thinking on a new technical platform. With a strong ethos of collaborating with other technology teams in IMD, we have been early adopters of various platforms in GS & are committed to improving them for the benefit of both our users & the wider firm. The team works in an agile manner, with a focus on innovation & user experience.The successful candidate will have strong analytical thinking skills and be comfortable working with different technology platforms used within the team; develop software in a fast-paced, dynamic environment, adapting to market and customer needs to deliver robust solutions in an ever changing business environment; strong verbal and written communications skills are a pre-requisite, as well as ability to form strong client relationships by working closely with the various IMD desks.
RESPONSIBILITIES AND QUALIFICATIONS
HOW YOU WILL FULFILL YOUR POTENTIAL
• Build a unified world-class platform supporting all aspects of investment research
• Propose, design, and implement software solutions to enhance our client services and capture new opportunities
• Great opportunity to learn the business while working with a talented group of individuals
• Build scalable financial services using the latest web & server-side technologies
• Exposure to new and exciting technologies applied in a thoughtful and commercial manner
• Work in challenging yet fulfilling environment which gives opportunity to work on critical projects to uplift systems
SKILLS AND EXPERIENCE WE ARE LOOKING FOR
• As the successful candidate will work across the stack, a technology agnostic approach is vital
• Technical qualifications: strong commercial experience in Java, JavaScript, Angular, Rest, Web sockets, Application server (Jetty,Tomcat, Vertx or equivalent), MongoDB, Sybase
• Solid analytical skills and appreciation of technical risk
• Highly motivated, committed and capable of working to timelines
• Strong team working and communication skills are essential to manage the business interaction and the global nature of projects
Preferred Qualifications
• Search and search related technologies such as Lucene, Elastic Search, Solr
• Knowledge Graphs
ABOUT GOLDMAN SACHS
The Goldman Sachs Group, Inc. is a leading global investment banking, securities and investment management firm that provides a wide range of financial services to a substantial and diversified client base that includes corporations, financial institutions, governments and individuals. Founded in 1869, the firm is headquartered in New York and maintains offices in all major financial centers around the world.
© The Goldman Sachs Group, Inc., 2020. All rights reserved Goldman Sachs is an equal employment/affirmative action employer Female/Minority/Disability/Vet.
Location(s)IN-Bengaluru
Job ID2020-63857
Schedule TypeFull Time
LevelAssociate
Function(s)Software Engineer
RegionIndia
DivisionEngineering
Business UnitGSAM Research Technology
Employment TypeEmployee