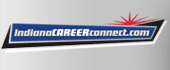 Job Information
Goldman Sachs & Co.

Software Engineer - Loans Engineering

in

Bengaluru

,

Indiana
MORE ABOUT THIS JOB
The Loans engineering team supports multiple lending businesses within Goldman Sachs including the Investment Banking, Asset Management, Global Markets and Consumer and Wealth Management Divisions. As these businesses continue to expand rapidly they require continuous investment from engineering to support revenue growth, reduce risk, meet regulatory obligations and increase client satisfaction.
Loans Engineering is focused on delivering the firm's digital strategy by:
delivering systematic capture of loan data and integrated workflows across businesses and control functions

helping business growth and scalability

building controlled, transparent, and intuitive channels to achieve operational efficiency

achieving the highest level of data quality and transparency for external and internal reporting

managing and mitigating various loan asset related risks and exposures.
RESPONSIBILITIES AND QUALIFICATIONS
Your impact:
You are a highly motivated individual who will contribute towards the design and development of the multi-year Loans systems and flows re-platforming to achieve Loans Engineering's objectives. You will lead a team of highly technical developers and modelers working on various applications leveraging Java, React, Alloy, MongoDb, and SingleStore, as well as internal tools and frameworks such as ExceptionHub and DataLake. You will liaise with global counterparts in Bengaluru, London, NYC, and Dallas in developing project plans, prioritizing assignments, and fulfilling deliverables. As the regional tech lead, you will execute the team's organizational and functional goals and mentor, develop, and advocate for the developers within your team.
How will you fulfil your potential:
Learn the methodologies and mechanics of the Loans business across all businesses and regions within Goldman Sachs.

Participate in design discussions and reviews to shape the evolution of various Loans platforms and models.

Think ahead, anticipate questions, plan for contingencies, find alternative solutions and identify clear objectives.

See the big picture and effectively analyze complex issues, and communicate the implementation goals to developers.

Forge strong relationships with our clients: Operations, Trading, Sales, Bankers, and Controllers as well as other engineering teams to develop and enhance our systems and processes.

Support and educate our clients in their use of loans engineering platforms and models.

Drive the adoption of SRE, Test Maturity, and Infrastructure modernization to achieve high reliability and scalability of implemented solutions.

Keep up to date with emerging technologies, tools, and techniques in the areas of data collection, management, dissemination, and analysis.

Basic Qualifications:

8+ years of experience with object oriented and functional languages (Java, Python, JavaScript, etc)

3+ years of experience leading developers working on multiple projects while managing competing priorities and resourcing constraints.

Experience leading a highly technical team in an Agile environment with continuous incremental delivery.

Experience working with Industry standard tooling (Git, Jenkins, Teraform, etc) in creating, managing, integrating and deploying software artifacts and infrastructure.

Strong foundational knowledge of databases (Relational, NoSql) and working experience with data ingestion, persistence management, data dissemination, and data actualization.

Strong technical ability, with demonstrated ability to learn, prototype, and incorporate new and open source technologies.

Demonstrate strong communication skills, with an ability to express relevant technical and business concepts in a clear and concise manner to both technical and non-technical audience.

Bachelor's degree or higher in Software Engineering or related STEM fields.

Broad knowledge of financial products and markets.

Preferred Qualifications:

10+ years of software engineering experience with 5+ years of experience leading software development teams.

Experience with distributed programming (Ignite, Spark, Flink, etc) and messaging platforms (Kafka, RabbitMQ, etc)

Experience building and managing effective Web applications using React or Angular.

Knowledge of data pipelines, scheduling, data lake and warehouse concepts, complex enterprise systems and data flows.

Experience with test-driven development and unit testing.

Familiarity with SCRUM or similar agile discipline.

Familiarity with SRE concepts and tooling (Promeheus, Grafana), and TMM concepts.

Experience with lending products including Residential Loans, Credit Card Receivables, Student Loans, Consumer Loans, Commercial Real Estates, and other related lending products.
ABOUT GOLDMAN SACHS
The Goldman Sachs Group, Inc. is a leading global investment banking, securities and investment management firm that provides a wide range of financial services to a substantial and diversified client base that includes corporations, financial institutions, governments and individuals. Founded in 1869, the firm is headquartered in New York and maintains offices in all major financial centers around the world.© The Goldman Sachs Group, Inc., 2021. All rights reserved Goldman Sachs is an equal employment/affirmative action employer Female/Minority/Disability/Vet.
Location(s)IN-Bengaluru
Job ID 2021-69625
Schedule Type Full Time
Level Vice President
Function(s) Software Engineer
RegionIndia
Division Engineering
Business UnitRegulatory & Business Services
Employment Type Employee