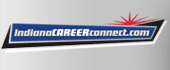 Job Information
Goldman Sachs & Co.

Software Engineer - Loans Servicing Technology

in

Bengaluru

,

Indiana
MORE ABOUT THIS JOB
RMD Technology supports the Realty Management Division, a global business unit thatprovides loan, real estate and investment management services to multiple trading desks across the firm. The applications built by RMD Technology facilitate the life cycle of $24 billion assets under management across different regions and asset classes. The team isuniquely situated to interface with multiple groups in the front-, mid- and back-offices giving a well-rounded perspective to the flow of the data throughout the firm.
Are you passionate about software development, technology and building solutions to enable critical financial businesses to function and optimize their effectiveness? Do you want to help Lending business, that accounts for 25% of GS revenue, to continue it's rapid expansion and see immediate results of your impact? Do you want to get exposed to variety of latest technologies (Apache Ignite, Kafka, Spring, GitLab, React, Angular, Elastic etc), working on large scale development projects?We're looking for an engineer who wants to use their skills and innovation to collaborate with the business in building cutting edge technology solutions to optimize Loans servicing, settlement and trade processing to join our technology development team.
RESPONSIBILITIES AND QUALIFICATIONS
HOW YOU WILL FULFILL YOUR POTENTIAL
• Forge strong relationships with our clients in Operations, Trading, Sales, as well as other technology teams to develop and enhance our systems and processes.
• You will be joining a large community of like-minded technologists in a very flat organization with a culture that promotes collaboration, "can do" mindset and teamwork
SKILLS AND EXPERIENCE WE ARE LOOKING FOR
• 5+ years of experience in any one of the following languages - Java, Python, C#, C++ or Scala. Experience with Relational or NoSQL DBs
• Excellent analytical and problem-solving skills
• Willingness to learn new open-source technologies as well as firm's proprietary risk management system SecDB and programming language Slang
• Excellent leadership and communication skills. Ability to motivate and build high performing team.
• You will need to be excited by both technology and the products traded by our business
Preferred Qualifications
• Experience working in finance industry
• Multi-threading, distributed computation and low latency processing
• Test-Driven development
• Experience with Quartz, Athena, Rice or any other in-house risk management framework is a plus
• HTML5, React or Angular
ABOUT GOLDMAN SACHS
ABOUT GOLDMAN SACHSAt Goldman Sachs, we commit our people, capital and ideas to help our clients, shareholders and the communities we serve to grow. Founded in 1869, we are a leading global investment banking, securities and investment management firm. Headquartered in New York, we maintain offices around the world.We believe who you are makes you better at what you do. We're committed to fostering and advancing diversity and inclusion in our own workplace and beyond by ensuring every individual within our firm has a number of opportunities to grow professionally and personally, from our training and development opportunities and firmwide networks to benefits, wellness and personal finance offerings and mindfulness programs. Learn more about our culture, benefits, and people at .We're committed to finding reasonable accommodations for candidates with special needs or disabilities during our recruiting process. Learn more:
© The Goldman Sachs Group, Inc., 2020. All rights reserved.Goldman Sachs is an equal employment/affirmative action employer Female/Minority/Disability/Veteran/Sexual Orientation/Gender Identity
Location(s)IN-Bengaluru
Job ID2020-60007
Schedule TypeFull Time
LevelAnalyst
Function(s)Software Engineer
RegionIndia
DivisionEngineering
Business UnitInvesting & Lending Engg
Employment TypeEmployee