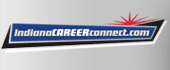 Job Information
Goldman Sachs & Co.

Software Engineer - Risk and Ledger

in

Bengaluru

,

Indiana
MORE ABOUT THIS JOB
• Facilitate Scrum events and other ad-hoc meetings for teams. Facilitating multi-team events like Big Room Planning, Scrum of Scrums, and story mapping. • Assist Product Owners and teams in story writing, backlog maintenance and prioritization and planning. Facilitating creation and prioritization of program-level feature and architectural backlogs. • Serve as teams' or programs' information radiator, representing the team or program to senior management, stakeholders and sponsors. • Effectively use metrics and data visualization to report progress and support data-driven decision making at the team or program level.
RESPONSIBILITIES AND QUALIFICATIONS
HOW YOU WILL FULFILL YOUR POTENTIAL• Facilitate estimation and planning at the team or program level. Assisting in creating useful, reliable and practical forecasts for delivery sprints and releases.• Help teams and individuals clarify goals, and actions to achieve them.• Shield the team from outside distractions, context switching and interferences.• Track and remove impediments.• Build a safe environment with an emphasis on collaboration and problem solving• Participate in Agile Communities of Practice across Goldman Sachs• Additionally, take on a few Product Owner responsibilities, as and where required• Groom user and technical stories with developers and validate that requirements deliver on expectations through product testing and user journeys• Prioritize a product backlog, using domain expertise, customer insights and market research to make informed trade-offs between new feature development, platform investment and optimizations• Collaborate with other internal and external product owners and diverse cross-functional teams to ensure cohesiveness of the overall product experience• Develop an organized roadmap working closely with the product development team and key stakeholders solving for user behavior• Act as an ambassador for the product internally and externally and as the primary contact for queries related to the product for the delivery teamSKILLS AND EXPERIENCE WE ARE LOOKING FOR• Total Industry experience of 6-10 years• Over 5 years' experience as a Scrum Master for a software development team that was diligently applying Scrum principles, practices, and theory• Prior experience building and testing software or implementing DevOps• Knowledge of other approaches in the Agile space: Kanban, Lean, etc.• Knowledge and/or experience with widely successful Agile techniques: User Stories, ATDD, TDD, Continuous Integration, Continuous Testing, Pairing, Automated Testing, Agile Games, etc.• Good skills and knowledge of servant leadership, facilitation, situational awareness, conflict resolution, continual improvement, empowerment, and increasing transparency.• Excellent written and verbal communication skills. Able to communication anywhere from the team level to C-level executives.Preferred Qualifications
ABOUT GOLDMAN SACHS
The Goldman Sachs Group, Inc. is a leading global investment banking, securities and investment management firm that provides a wide range of financial services to a substantial and diversified client base that includes corporations, financial institutions, governments and individuals. Founded in 1869, the firm is headquartered in New York and maintains offices in all major financial centers around the world.
© The Goldman Sachs Group, Inc., 2020. All rights reserved Goldman Sachs is an equal employment/affirmative action employer Female/Minority/Disability/Vet.
Location(s)IN-Bengaluru
Job ID2020-65235
Schedule TypeFull Time
LevelVice President
Function(s)Software Engineer
RegionIndia
DivisionEngineering
Business UnitTech Management & Strategy
Employment TypeEmployee