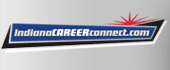 Job Information
Goldman Sachs & Co.

Software Engineer - Security Engineering

in

Bengaluru

,

Indiana
MORE ABOUT THIS JOB
Goldman Sachs Technology Risk is leading threat, risk analysis and data science initiativesthat are helping to protect the firm and our clients from information and cyber security risks. Our team equips the firm with the knowledge and tools to measure risk, identify and mitigate threats and protect against unauthorized disclosure of confidential information for our clients, internal business functions, and our extended supply chain.GLOBAL RISK MEASUREMENT & ANALYTICS identifies control weakness, adherence to regulatory requirements, and allows for the continuous control monitoring of individual key performance indicators that demonstrate the value of information security. This programleverages tools and modeling to ensure technology policies and standards address critical risks and adequately address regulatory expectations throughout the Firm.Business Unit Overview Led by the Chief Information Security Officer (CISO), Technology Risk secures Goldman Sachs against hackers and other cyber threats. We are responsible for detecting and preventing attempted cyber intrusions against the firm, helping the firm develop more secure applications and infrastructure, developing software in support of our efforts, measuring cybersecurity risk, and designing and driving implementation of cybersecurity controls. The team has global presence across the Americas, APAC, India and EMEA. Within Technology Risk, Tech Risk Engineering creates targeted solutions to solve thematic control gaps across the firm. We are a team of security, software, and data engineers that identify and curate technology data, provide technology solutions in the threat management space, and drive real-time response processes to meet regulatory and management requirements. We build exciting, novel solutions and identify gaps to bridge platforms across Core Engineering. The Measurement engineering team follows a data driven approach to build-out auto-measurements to valid audit critical IT general controls (ITGC) and beyond. As a member of Measurement engineering, you will be part of a team that is responsible for designing, building, and managing data infrastructures to delivery and process large datasets from a variety of data platforms including but not limited to RDBMS, NoSQL, Data lake, Public cloud, etc. The ideal candidate must be able to deal with ambiguity as they collaborate with the business users to understand the business objectives, drive requirements and develop auto-measurement metrics (data refiners) on an in-house platform using Spark and Scala.
RESPONSIBILITIES AND QUALIFICATIONS
The Security Engineering team within Tech Risk is responsible for building services and platforms that interact with the Software Development Life Cycle processes at Goldman Sachs to provide security related checks, policy controls and associated reporting.
Your Impact
The candidate will be expected to operate in an established architecture and leverage existing patterns but also come up with new ones that help in automating and increasing the efficiency of existing security engineering systems. Additionally, s/he will collaborate with the Advisory, and Software Development LifeCycle Engineering teams to develop applications in the security engineering space. Candidate will join a highly motivated and technically savvy team of engineers with a diverse skillset. S/he will fill a crucial role designing and building within a microservices architecture.
Basic Qualifications
4-6 years of Full-stack java developer experience
Proficiency in Object Oriented design and analysis
Solid understanding of core Java concepts, common APIs and design patterns
Experience of test-driven development, hands on experience with testing frameworks such as Junit and a sound understanding of SDLC process
Motivated and self-directed
Good communication and interpersonal skills
Demonstrable history of successful project delivery
Team player and Agile methodology knowledge
Preferred Qualifications
Experience of using Java libraries: Spring; JUnit, Mockito; Jackson
RDBMS experience: SQL programming; DB2; Sybase
Web services development: RESTful APIs; Swagger; Jersey
Web UI development: Javascript; CSS; Angular/React; D3
ABOUT GOLDMAN SACHS
The Goldman Sachs Group, Inc. is a leading global investment banking, securities and investment management firm that provides a wide range of financial services to a substantial and diversified client base that includes corporations, financial institutions, governments and individuals. Founded in 1869, the firm is headquartered in New York and maintains offices in all major financial centers around the world.
© The Goldman Sachs Group, Inc., 2020. All rights reserved Goldman Sachs is an equal employment/affirmative action employer Female/Minority/Disability/Vet.
Location(s)IN-Bengaluru
Job ID2020-63582
Schedule TypeFull Time
LevelAssociate
Function(s)Software Engineer
RegionIndia
DivisionEngineering
Business UnitTechnology Risk
Employment TypeEmployee