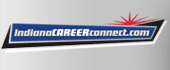 Job Information
Goldman Sachs & Co.

Software Engineer - Security Platform - Devops Engineer

in

Bengaluru

,

Indiana
MORE ABOUT THIS JOB
Security Platform Engineering within Core Engineering is responsible for providing an opinionated, standardized set of tools and services to enable building of secure applications at the firm. The hiring team is responsible for measuring the macro security risk posture of Core Engineering, by unifying disparate sources of data across various inventories, engineering implementations, as well as data logs generated by these standardized tools and services.Are you a software/systems or devops engineer looking for a role where you can have broad-reaching positive impact and are enthusiastic about applying your engineering skillset to broad range of problems such as designing and operating a state of art data science platform?
RESPONSIBILITIES AND QUALIFICATIONS
HOW YOU WILL FULFILL YOUR POTENTIAL
• • Develop, support, and maintain a data science platform for the team using open source and firm developed solutions that will allow the data scientists to deploy rapid analytics on stable and scalable technologies
• • A drive towards automating repetitive tasks (e.g. scripting via Bash, Python, and etc)
• • Design and implement secure automation solutions for development, testing, and production environments
• • Build and deploy automation, monitoring, and analysis solutions
• • Manage our continuous integration and delivery pipeline to maximize efficiency
SKILLS AND EXPERIENCE WE ARE LOOKING FOR
• • Command of automation technologies
• • Coding and Scripting Skills (Preferably Python)
• • Experience in devops tools in configuration management, containers, IAC, SDLC (GITLAB)
• • Experience in cloud solutions preferably AWS
• • Good understanding for how security fits into the SDLC along with practical experience doing so
• • Solid understanding of security controls and how they apply to different systems / applications
• • 4-6 years of relevant work experience
Preferred Qualifications
• • Bachelors in Computer Science, or any other Engineering Discipline
• • Interest in Cyber-Security, or Information Security is preferred
• Excellent oral, written, and presentation communication skills
ABOUT GOLDMAN SACHS
The Goldman Sachs Group, Inc. is a leading global investment banking, securities and investment management firm that provides a wide range of financial services to a substantial and diversified client base that includes corporations, financial institutions, governments and individuals. Founded in 1869, the firm is headquartered in New York and maintains offices in all major financial centers around the world.
© The Goldman Sachs Group, Inc., 2021. All rights reserved Goldman Sachs is an equal employment/affirmative action employer Female/Minority/Disability/Vet.
Location(s)IN-Bengaluru
Job ID2021-70144
Schedule TypeFull Time
LevelAssociate
Function(s)Software Engineer
RegionIndia
DivisionEngineering
Business UnitDeveloper Experience
Employment TypeEmployee