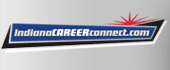 Job Information
Goldman Sachs & Co.

Software Enginer - Digitization and Workflow

in

Bengaluru

,

Indiana
MORE ABOUT THIS JOB
Drive the convergence of workflow platforms across the firm to promote process consistency and allow for the gathering and analysis of metrics.
The Workflow Engineering team builds world-class technology solutions for automating all kinds of critical business processes across Goldman Sachs. Our platforms manage millions of tasks and business decisions, and run tens of thousands of workflows daily in order to guarantee that vital business operations run on time.
RESPONSIBILITIES AND QUALIFICATIONS
HOW YOU WILL FULFILL YOUR POTENTIAL
• Build world-class technology solutions delivering enterprise-scale technology in real time at huge scale
• Be part of our continual drive to innovate and uplift our platforms to take advantage of new technologies (such as machine learning, cloud platforms)
• Learn from a motivated and dedicated global team who are dedicated to coaching and mentoring the next generation of technology experts and leaders
• Partner with engineering and business teams across the firm to use the power of the Workflow platform to solve their business problems in a powerful and elegant way
SKILLS AND EXPERIENCE WE ARE LOOKING FOR
• Strong programming expertise in Java software development and/or JavaScript, HTML 5 and Web Frameworks (e.g. Angular or React)
• Experience of end to end design and implementation of software products
• Relational databases and SQL
• Experience with NoSQL database platforms and distributed storage, analytics and search software
• Low latency , highly concurrent , distributed clustered caching (like Apache Geode)
• Team player, eager to work in a global organization
• RESTful web services
• Energy, self-motivation and independence to manage multiple tasks
• Analytical mindset, creativity and commercial focus to deliver optimal solutions for the business
• Experience building and sustaining long-term relationships with clients and colleagues
• Judgment to prioritize and escalate issues in order to influence objectives and outcomes
• Strong oral and written communication skills
Preferred Qualifications
• Concurrent programming
• Knowledge of business modelling standards and methodologies (e.g. BPMN, DMN)
• Experience in the financial industry
ABOUT GOLDMAN SACHS
The Goldman Sachs Group, Inc. is a leading global investment banking, securities and investment management firm that provides a wide range of financial services to a substantial and diversified client base that includes corporations, financial institutions, governments and individuals. Founded in 1869, the firm is headquartered in New York and maintains offices in all major financial centers around the world.
© The Goldman Sachs Group, Inc., 2020. All rights reserved Goldman Sachs is an equal employment/affirmative action employer Female/Minority/Disability/Vet.
Location(s)IN-Bengaluru
Job ID2020-66647
Schedule TypeFull Time
LevelAnalyst
Function(s)Software Engineer
RegionIndia
DivisionEngineering
Business UnitDeveloper Experience
Employment TypeEmployee