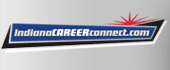 Job Information
Goldman Sachs & Co.

Systems Engineer - CI/CD(SDLC)

in

Bengaluru

,

Indiana
MORE ABOUT THIS JOB
Did you know Goldman-Sachs has over 9000 Engineers globally? As a member of our team you will be on the front line driving upgrades on the firm's SDLC stacks balancing operational risk, client experience, and business opportunity. You will be a pioneering leader in moving the firm to cloud-based and mobile SDLC along with a first class global team.
RESPONSIBILITIES AND QUALIFICATIONS
HOW YOU WILL FULFILL YOUR POTENTIAL
• Systemize, automate, or eliminate recurring tasks and issues
• Ensure runtime environments are correctly configured and modelled in terms of infrastructure and software topology
• Ensure SDLC platforms are current, standardized, scalable, available, and resilient
• Design component, as well as integration architecture for large scale distributed applications
• Engage with internal development teams to provide timely end-to-end delivery of appropriate platform solutions
• Follow best practices throughout the SDLC process
• Partner with engineering teams to understand technology offerings and how they can be applied to solve business problems
• Provide technical guidance on established best practices to the technology and business communities
• Enjoys working in a progressive, team-oriented environment
• Hungry to learn new approaches and tecnologies
• Passionate about managing operational risk
• Pragmatic in weighing approach trade-offs
• Keen to work with equally motivated colleagues across the globe
SKILLS AND EXPERIENCE WE ARE LOOKING FOR
• 3.5+ years of industry experience. Bachelor's Degree or higher.
• Prior experience in a Devops, SRE, Infrastructure, or System Admin role.
• Experience with Cloud and Infrastructure as Code technologies - AWS, Terraform, Docker, Kubernetes, etc.
• Familiarity with continuous integration, deployment pipelines, monitoring solutions
• Proficiency in one or more of the following: Go, Python, C, C++, Java, Perl, Ruby or shell scripting
• Comfortable managing multiple stakeholders, driving consensus, and influencing outcomes, strong problem solving and analytical skills
• Excellent communication skills, self-directed, ability to prioritize and escalate issues
• Working knowledge of using Gradle, Maven, SVN, Postgres, and Atlassian products (e.g. JIRA)
Preferred Qualifications
• Degree qualification in Computer Science or related field
• Prior experience with the Prometheus/Grafana monitoring stack
• Prior operational experience with GitLab Enterprise Edition
• Experience with continuous deployment
• Experience with large scale data processing tools like Elastic Search and add-on tools like Kibana, Logstash
ABOUT GOLDMAN SACHS
The Goldman Sachs Group, Inc. is a leading global investment banking, securities and investment management firm that provides a wide range of financial services to a substantial and diversified client base that includes corporations, financial institutions, governments and individuals. Founded in 1869, the firm is headquartered in New York and maintains offices in all major financial centers around the world.
© The Goldman Sachs Group, Inc., 2020. All rights reserved Goldman Sachs is an equal employment/affirmative action employer Female/Minority/Disability/Vet.
Location(s)IN-Bengaluru
Job ID2020-65093
Schedule TypeFull Time
LevelVice President
Function(s)Systems Engineer
RegionIndia
DivisionEngineering
Business UnitDeveloper Experience
Employment TypeEmployee