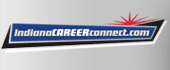 Job Information
Goldman Sachs & Co.

Technology Risk - Measurement - Tech Risk Engineering Developer

in

Bengaluru

,

Indiana
MORE ABOUT THIS JOB
What We DoAt Goldman Sachs, our Engineers don't just make things – we make things possible. Change the world by connecting people and capital with ideas. Solve the most challenging and pressing engineering problems for our clients. Join our engineering teams that build massively scalable software and systems, architect low latency infrastructure solutions, proactively guard against cyber threats, and leverage machine learning alongside financial engineering to continuously turn data into action. Create new businesses, transform finance, and explore a world of opportunity at the speed of markets.Engineering, which is comprised of our Technology Division and global strategists groups, is at the critical center of our business, and our dynamic environment requires innovative strategic thinking and immediate, real solutions. Want to push the limit of digital possibilities? Start here.Who We Look ForGoldman Sachs Engineers are innovators and problem-solvers, building solutions in risk management, big data, mobile and more. We look for creative collaborators who evolve, adapt to change and thrive in a fast-paced global environment.Goldman Sachs Technology Risk is leading threat, risk analysis and data science initiativesthat are helping to protect the firm and our clients from information and cyber security risks. Our team equips the firm with the knowledge and tools to measure risk, identify and mitigate threats and protect against unauthorized disclosure of confidential information for our clients, internal business functions, and our extended supply chain.GLOBAL RISK MEASUREMENT & ANALYTICS identifies control weakness, adherence to regulatory requirements, and allows for the continuous control monitoring of individual key performance indicators that demonstrate the value of information security. This programleverages tools and modeling to ensure technology policies and standards address critical risks and adequately address regulatory expectations throughout the Firm.Candidate is responsible for developing and architecting the next generation Technology Risk applications that helps in measuring, managing and reporting of the firms critical technology controls to auditors, regulators etc. Additionally, s/he will collaborate with the Advisory , Risk Governance, and other global Technology Risk teams to develop applications and measurements into the technology risk ecosystem.
RESPONSIBILITIES AND QUALIFICATIONS
HOW YOU WILL FULFILL YOUR POTENTIAL• Focus on the platform side of building out our technology roadmap, focusing specifically on the findings database and starting work on integrating the advisory and governance space together.• At Goldman Sachs, you will have access to excellent training programs designed to improve multiple facets of your skills portfolio• Goldman Sachs is a meritocracy where you will be given all the tools to help you develop your career.• We value internal mobility. The chance to take on new challenges in the firm over time will ensure that you remain stimulated and will help in your continued professional and personal development.SKILLS AND EXPERIENCE WE ARE LOOKING FOR• 4-6 years Java development experience• Proficiency in Object Oriented design and analysis.• Solid understanding of core Java concepts, common APIs and design patterns• Experience of test-driven development, hands on experience with testing frameworks such as Junit and a sound understanding of SDLC process• Motivated and self-directed.• Good communication and interpersonal skills.• Demonstrable history of successful project deliveryPreferred Qualifications• Experience of using Java libraries: Spring; JUnit, Mockito; Jackson• RDBMS experience: SQL programming; DB2; Sybase.• Web services development: RESTful APIs; Swagger; Jersey;• Web UI development: Javascript; CSS; Angular/React.
ABOUT GOLDMAN SACHS
The Goldman Sachs Group, Inc. is a leading global investment banking, securities and investment management firm that provides a wide range of financial services to a substantial and diversified client base that includes corporations, financial institutions, governments and individuals. Founded in 1869, the firm is headquartered in New York and maintains offices in all major financial centers around the world.© The Goldman Sachs Group, Inc., 2019. All rights reserved Goldman Sachs is an equal employment/affirmative action employer Female/Minority/Disability/Vet.
Job ID2018-47819
Schedule TypeFull Time
LevelAssociate
Function(s)Technology
RegionIndia
DivisionEngineering
Business UnitTechnology Risk
Employment TypeEmployee