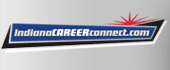 Job Information
Cook Medical

Corporate Design Intern

in

Bloomington

,

Indiana
Overview
This position is a 12-week paid internship located in Bloomington, Spencer, or Ellettsville Indiana. It is offered for a period extending from mid-May through mid-August (exact dates depend on school calendars.) This position includes 401(k) options, an assigned mentor, capstone presentation, and intern events. If working onsite, you will also have access to a fitness center, an onsite cafeteria option, and a one-time housing stipend. All internships provide hands-on experience with meaningful projects in the Medical Device Manufacturing Industry.
Responsibilities
• Become familiar with the Cook Brand, and the supporting brand tools.• Focus on making objective design decisions.
• Provide graphic design support for our initiators.• Contribute to all meetings and workload, as appropriate.
• Create graphics for social media and Cook Store apparel.• Provide design support for the internship program itself, and the interns themselves.• Environmental branding of Cook Inc. locations.• Extending the expression of the Cook mission, vision, and values.
• Complete job related duties and tasks based on department need• Must work and interact effectively and professionally with and for others throughout various levels of the global organization• Must strictly adhere to safety requirements• Maintain regular and punctual attendance• Must maintain company quality and quantity standards• Must have effective oral and written communication skills• Excellent problem solving skills and ability to work in collaborative and independent work situations and environments with minimal supervision• Ability to remain calm and receptive in fast paced situations
Qualifications
• All candidates should have an interest in a career in the Life Sciences field, a willingness to take initiative, and an ability to work well with others• Candidates should be students entering their Junior or Senior year the following fall semester or entering graduate school; candidates who graduate the spring semester before this internship are also eligible• A minimum GPA of 3.0 is preferred• All candidates must provide proof of enrollment (including pre-registration certification for the following fall) for consideration• Multiple disciplines will be considered (e.g., Marketing, Life Sciences, General Business, and Management)
• Proficiency in Adobe Creative Suite.- inDesign- Illustrator- Photoshop- Acrobat• Good written and verbal communication.• Motion graphic skills are a plus.
Posting Date3 months ago(10/29/2020 12:43 PM)
Requisition ID2020-8083
Job Location(s)Bloomington IN United States
TravelNone
Position TypeInternship
CompanyCook Inc.
CategoryMarketing